Toy Biz WCW S.L.A.M. Force - 2000
WCW SLAM FORCE COMPLETE SET OF 4 BRET HART STING KEVIN NASH GOLDBERG
BUY IT NOW – $180
Free shipping on the whole set, each character comes to be $45 each. Probably more expensive than what you'd pay for each on individually, but I think the convenience of getting them all in one swoop outweighs that line of thinking if you're an action figure guy.
Here's a clearer look at the Kevin Nash figure from another eBay seller, one that actually knows how to photograph his wares: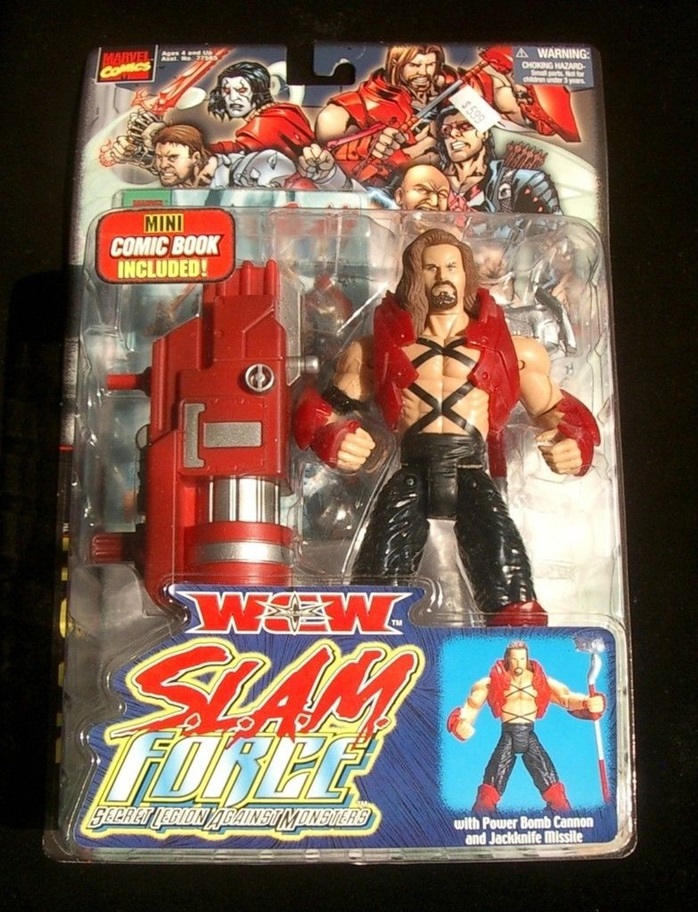 The toyline comes with a free Marvel Comics mini-comic that tells the brief story of the S.L.A.M. Force (Secret Legion Against Monsters) kicking ass in Antarctica. Seems timely to come across this listing since I uncovered the details of this comic's origins last week when discussing the Marvel vs WCW project that never happened. I don't own any of these figures myself, but I'm interested in grabbing a Sting one here in the near future just so that I can scan in the mini-comic in it's entirety. I know it was on the Internet at some point in time, but I believe that the original site that hosted it no longer exists. Time for me to f'n shine!!
Also, there was a Chris Benoit figure that was produced for the S.L.A.M. Force toyline, but the toy never made its ways to store shelves: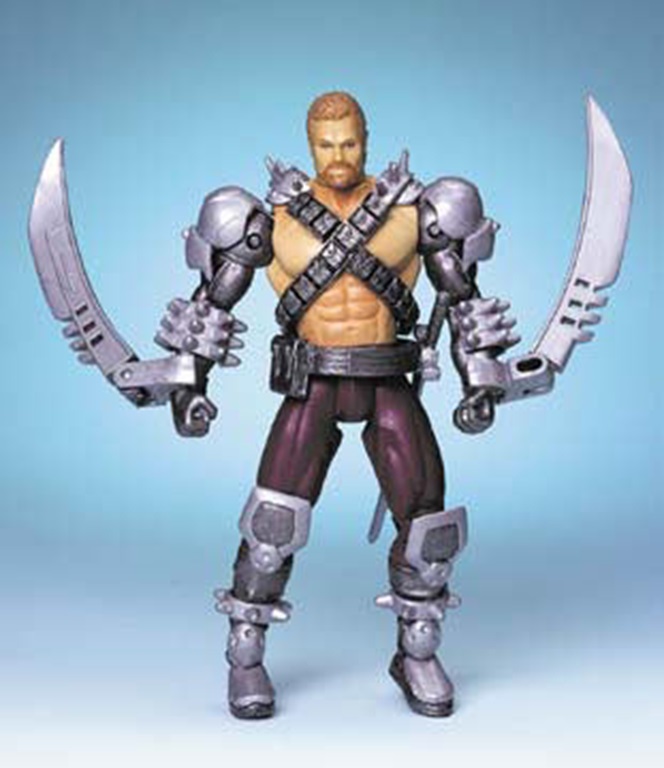 After Chris Benoit suddenly split from World Championship Wrestling along with Eddie Guerrero, Dean Malenko and Perry Saturn, it's no surprise that his unreleased figure just ended up getting scrapped altogether.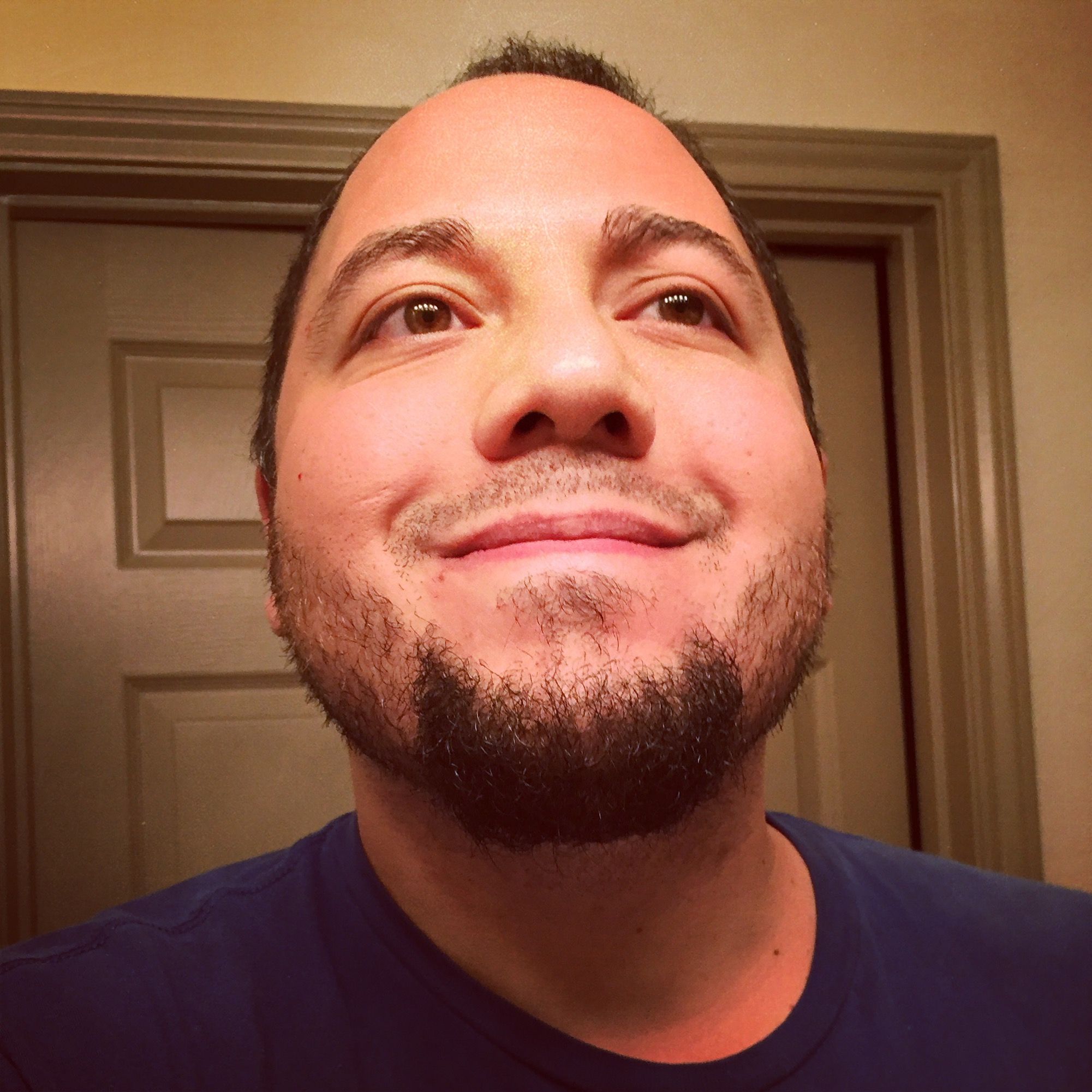 37-year-old World Championship Wrestling fanatic/collector/hoarder. Runs a soil analysis lab in Austin, TX by day and scans in old wrestling magazines by night.
He's got posters on the wall, his favorite rock group's KISS.