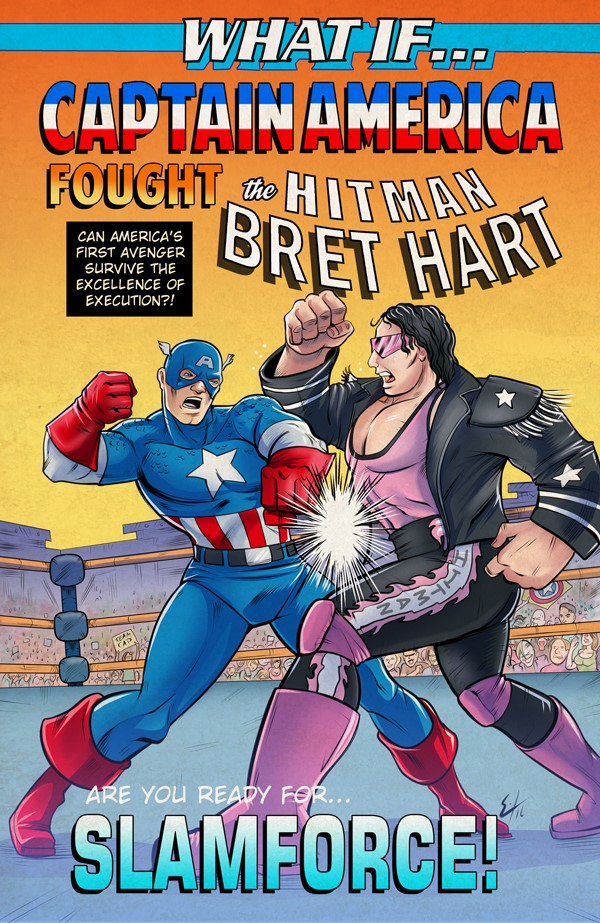 While everyone's still buzzing about Captain America: Civil War, I've been trying to dig up more info on a project I stumbled across years ago when WCWWorldwide.com was just a photo-dump Tumblr site. I was aware of a pitched Marvel vs WCW comic, but I had my facts completely mixed up regarding how things unfolded due to just finding scraps of info online from various sources. Luckily for me, a person under the name VOXX contacted me back then in 2014 and threw me a juicy bit of intel to chew on before completely disappearing.
Not sure why I never looked more into this, but I recently started to try to smoke out this VOXX character from some clues he left me. I was determined to find out the whole story behind Marvel vs WCW, and why it never happened.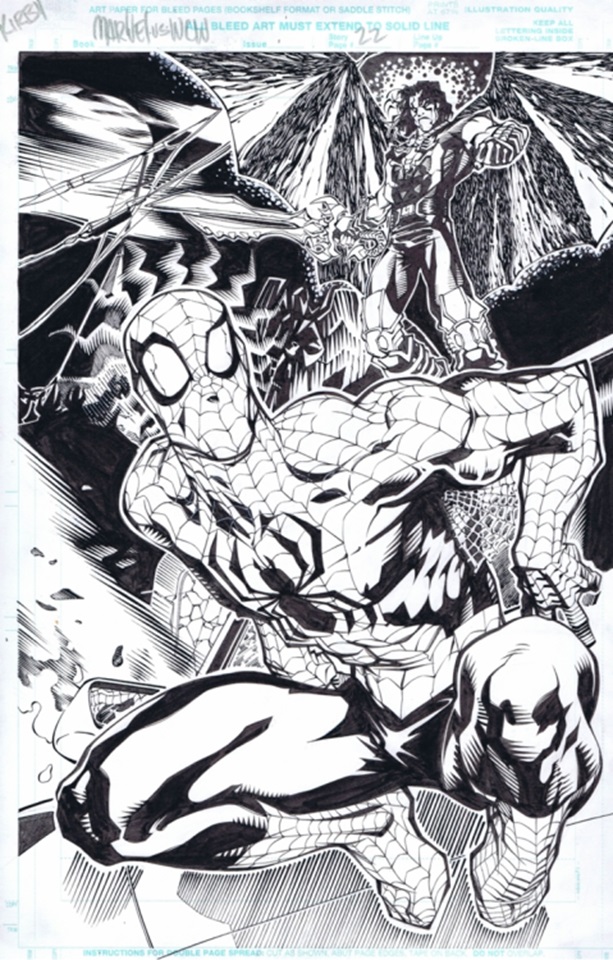 Finding out the identity of my mystery man didn't actually end up being that difficult as he had let up a sliver of info regarding his current whereabouts.  VOXX ended up being a handle for a man named Ruben Diaz who works within CHIKARA in Philadelphia. The idea of a mystery man emerging out of the shadows to feed me secret intel before dissipating into smoke immediately after was all created within my own head. Ruben had no problems opening up to me regarding his pitch and answering my questions.  Turns out, my shakedown of LFChikarason for additional info wasn't even needed!
Where did the idea of a Marvel vs WCW cross-over come from? What was your role in this project?
Ruben Diaz: As the editor, I commissioned it and was part of the pitch to WCW.
I worked on the pitch for the WCW/MARVEL crossover somewhere between 1998-2000. The most we got out of it was producing a mini-comic for a toy license of theirs. S.L.A.M. Force, I think. Bill Roseman wrote it and Michael Ryan did the art. The premise had the WCW characters at the time as agents fighting supernatural threats. It served somewhat as a proof of concept that never went anywhere either. We had other spec scripts to show how we'd handle the characters, with one that involved Chris Benoit meeting up with Wolverine.
A few artists drew pin-ups and a sample of sequential art that I recall you may have uncovered. Adam Pollina did Hulk vs. Hulk. JJ Kirby did a sick pin-up of Goldberg. Oscar Jimenez did a spectacular Sting in a cemetery.
Were there any issues regarding the project? Any idea why the concept was never picked up??
There was no significant reason why WCW wasn't interested in pursuing the crossover or having Marvel package their characters in the comics medium. Perhaps if the toy line would have taken off. Who knows if the powers that be in WCW at the time might have felt that such audacious scenarios with their characters undermined kayfabe. WCW's "universe" was always less fantastical than WWE's. Maybe it just wasn't the right approach. Considering they didn't go with another publisher it's safe to say comics likely didn't fit into how they wanted their brand to be identified. It's all still conjecture.
At least this got more traction than the proposed Marvel vs Capcom comic. Guess they weren't interested in making money.
Now I make this kind of stuff for CHIKARA.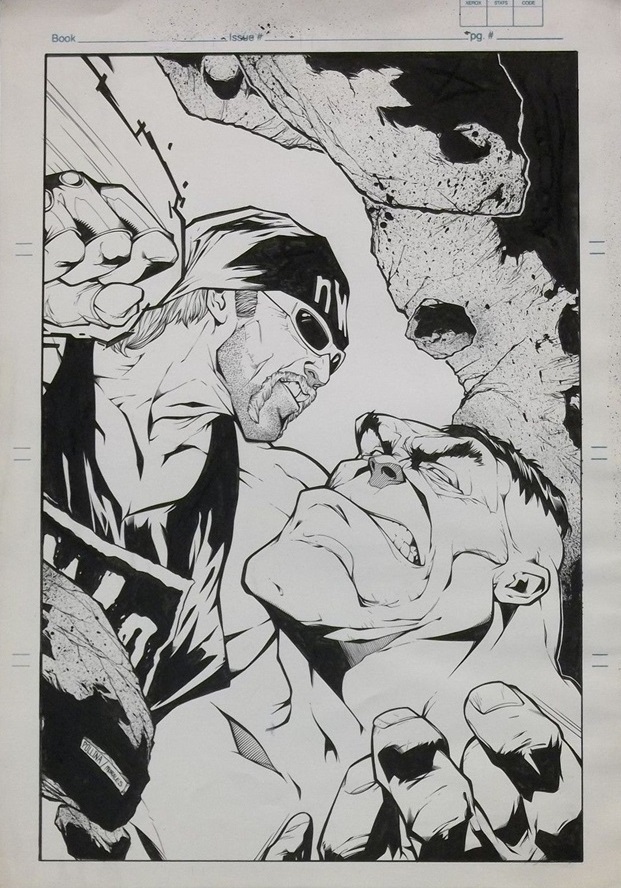 What's your current role within CHIKARA?
Since we're a small operation, I wear many hats in CHIKARA. During showtime, my primary role is lead camera operator/video editor, but I do a little bit of everything on the creative side. I pitch storylines and characters to Mike Quackenbush, who's our Vince McMahon. Quack is a life-long comics fan and was familiar with the books I worked on while at Marvel and DC (and Windstorm/Image. I believe I may be the only editor to ever work all three companies.) That was my in, via a mutual friend.
I've also drawn some costume designs for a few characters and illustrated some DVD covers. Wrote, colored and lettered a some stories in our anthology comics. Even stepped into the ring once for a squash match. Everything I ever learned in comics gets used in pro-wrestling. If you watch our shows you can see some direct influences appropriated for our medium. Making comics and producing pro-wrestling is almost a line for line translation.
Truth is that being in Austin, TX doesn't grant me too many opportunities to see CHIKARA live shows save for the rare occasions your guys have been booked in town for Inspire Pro Wrestling. I do enjoy the yearly hype around King of Trios though, the matches I've seen online are pretty fun.
If you want to see more of our stuff you should go to our YouTube channel CHIKARAoffice or CHIKARALive to watch a bunch of free matches and promos. And if you're hooked, there's always our streaming subscription service CHIKARATOPIA where you can get a free trial to check out some of the newer shows.
Thanks so much for this, it's all super appreciated!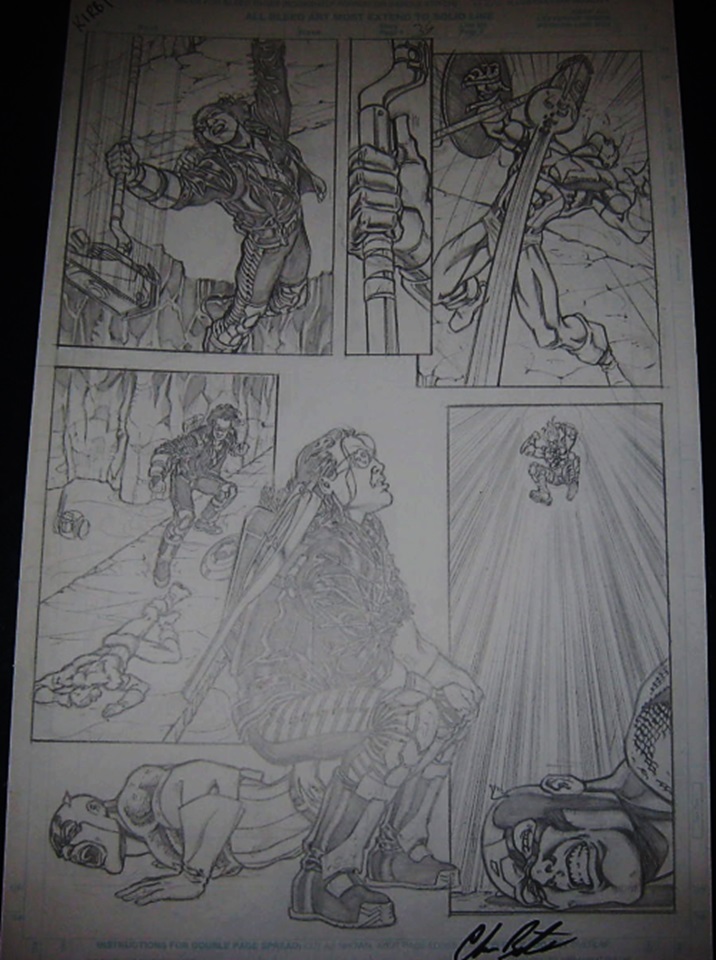 For the past couple of years, I've always thought that the WCW S.L.A.M. Force toyline came before this proposed Marvel vs WCW comic, but apparently that's not the case. The toyline was the result of Ruben's original pitch and the mini-comic that was included with the figures was a look at what could've been.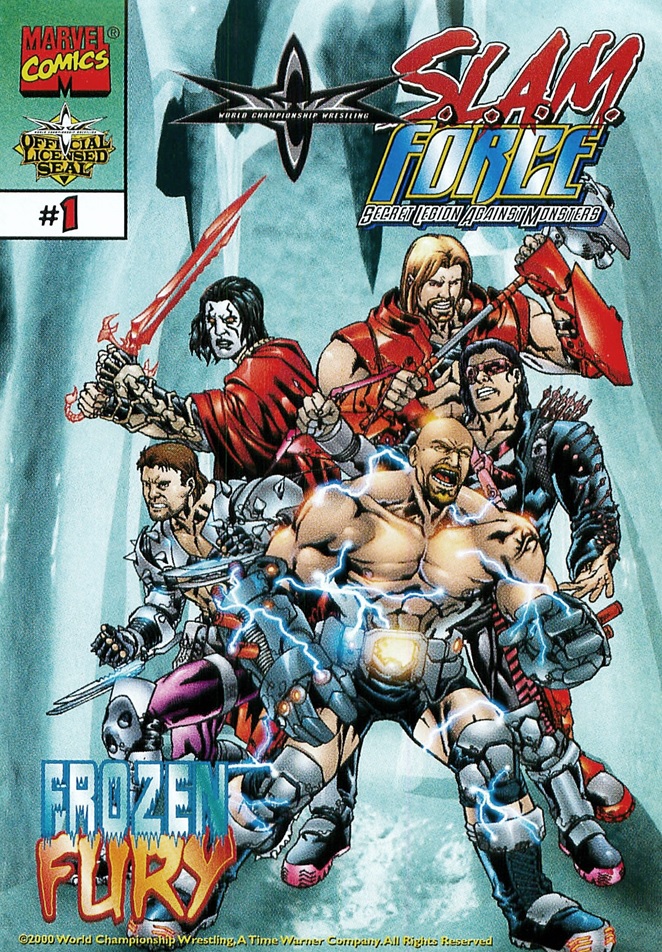 A full WCW S.L.A.M. Force comic never materialized, we never got to see what a Chris Benoit/Wolverine team-up would've looked like, we never found out who Kevin Nash would've been paired up against (maybe Thor??); if only WCW and Marvel said "yes" to this collaboration.
Full gallery of the Marvel vs WCW concept art found below, save for the Oscar Jimenez piece of Sting in a graveyard (which may be included in an update in the near-future):
Marvel Vs WCW Concept Art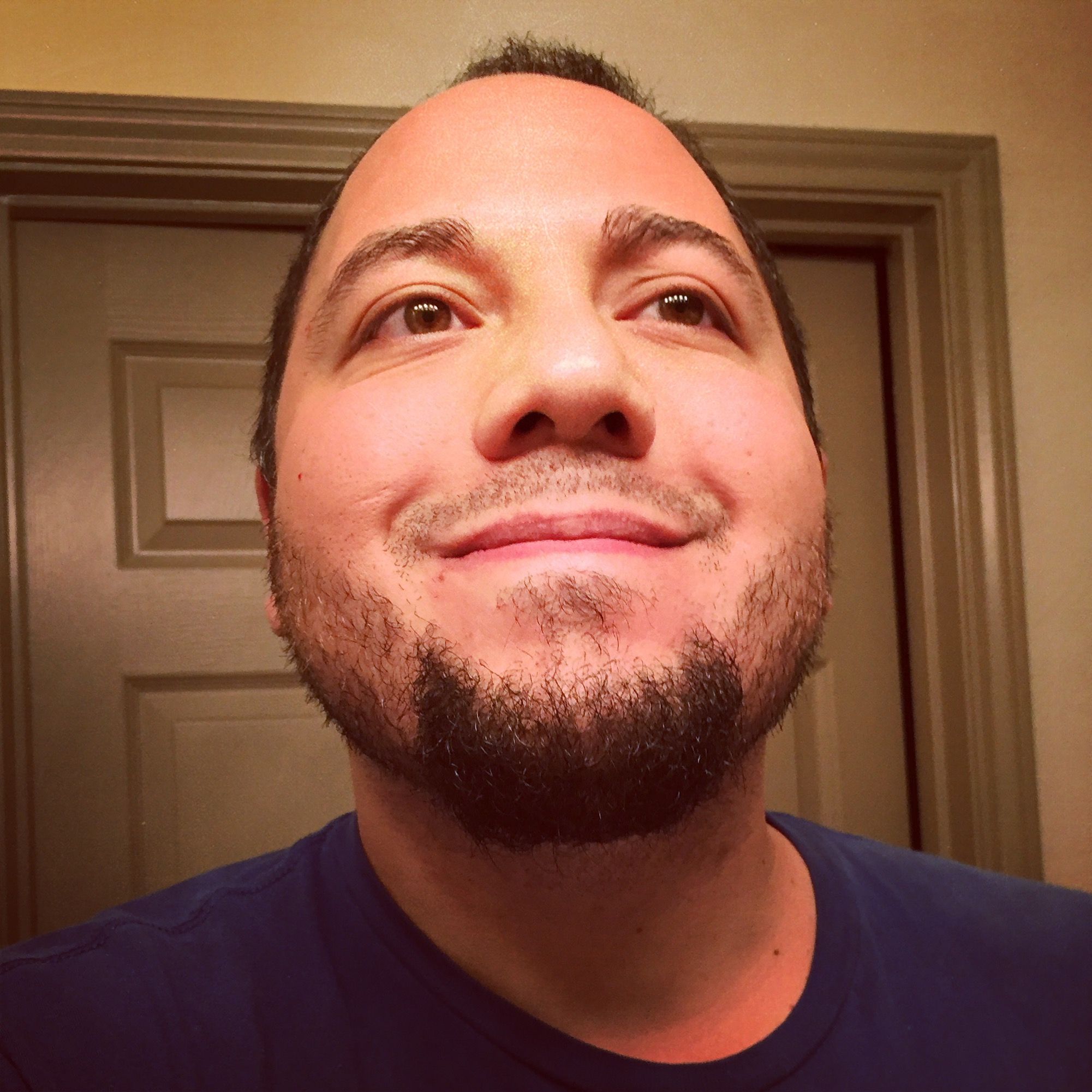 38-year-old World Championship Wrestling fanatic/collector/hoarder. Safety officer by day, scanner of wrestling magazine by night.
He's got posters on the wall, his favorite rock group's KISS.