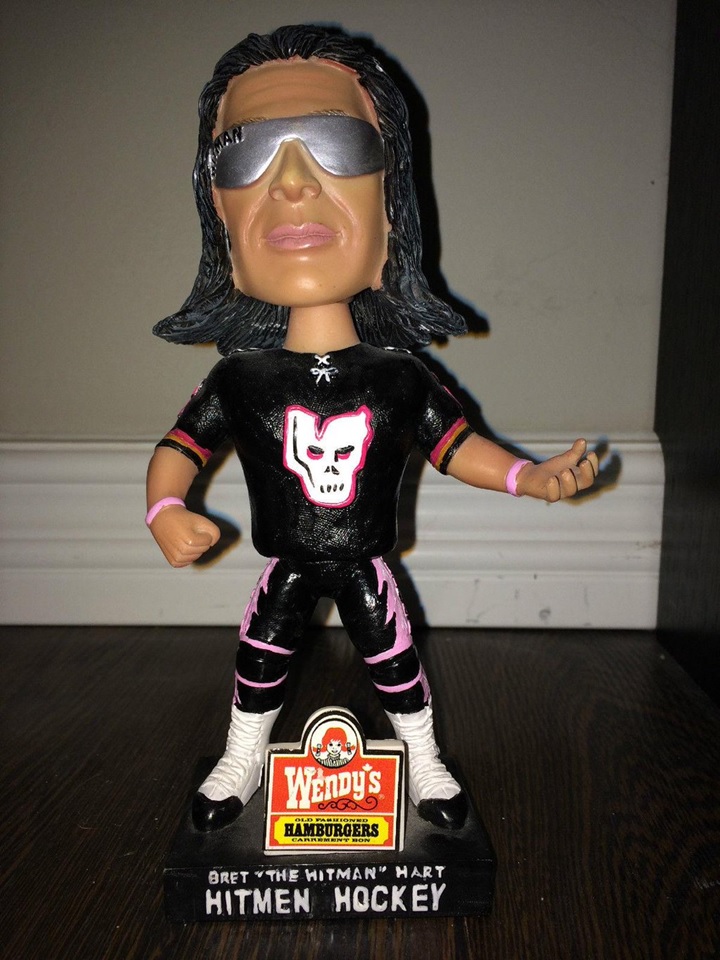 ULTRA RARE NIB Bret THE HITMAN Hart Calgary HITMEN Bobblehead Bobble CHL WHL WWF
CURRENT BID – $91.00
You're looking at a super rare bobblehead that was only made available to those who made it out to a Calgary Hitmen hockey game back on January 16th, 2004. Not only is this figure showcases Bret in his full wrestling gear, but it also has a nifty Wendy's sign to accompany The Hitman since the toy vouchers were actually given out at the fast-food restaurant the week prior to the game. Definitely one of the weirder wrestling-related items out there…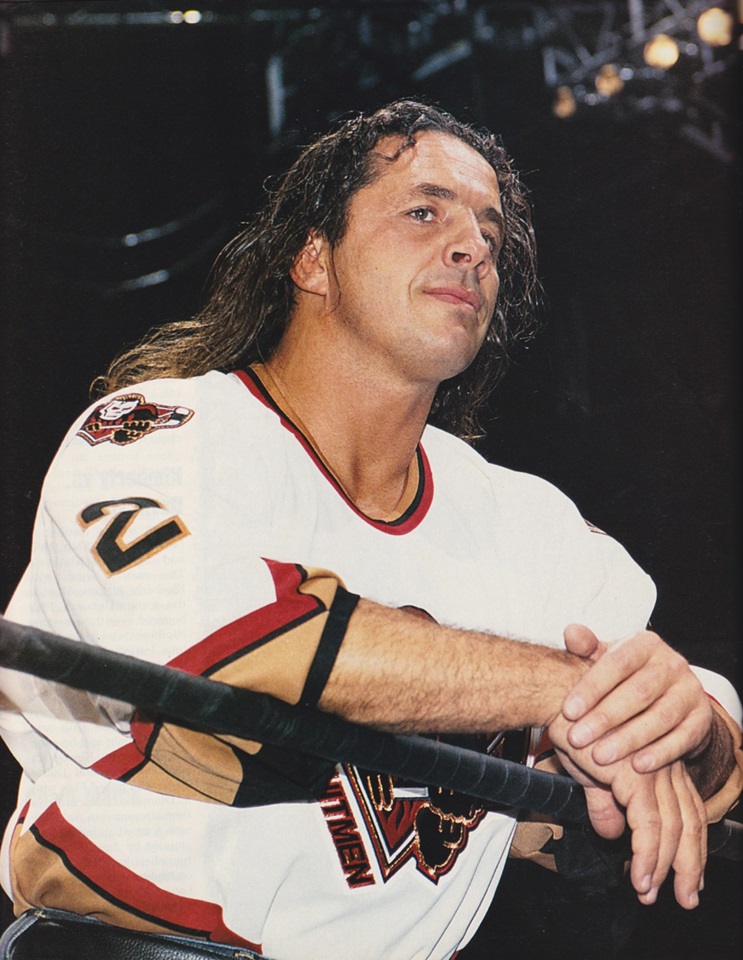 Since Texas isn't a big hockey state (we're all about football here, obviously), I really grew up with zero knowledge about the sport. Anything I picked up about it probably came entirely from Ice Hockey on the NES, an animated Wayne Gretzky on the ProStars cartoon and from Bret Hart wearing his Calgary Hitmen jerseys all the time in WCW. I don't know how rare of a bobblehead this item actually is, but looking at how this thing usually goes for $100-150 on eBay, there seem to be people out there clamoring for these things.
My younger brother has made me become aware of the sports bobblehead collectors scene, so you wrestling fans are going to have to battle those crazies along with the standard hockey nuts if you want in on this. Auction has less than four hours to go, I'm resisting the urge to fight for this one! Better grab it while you can!!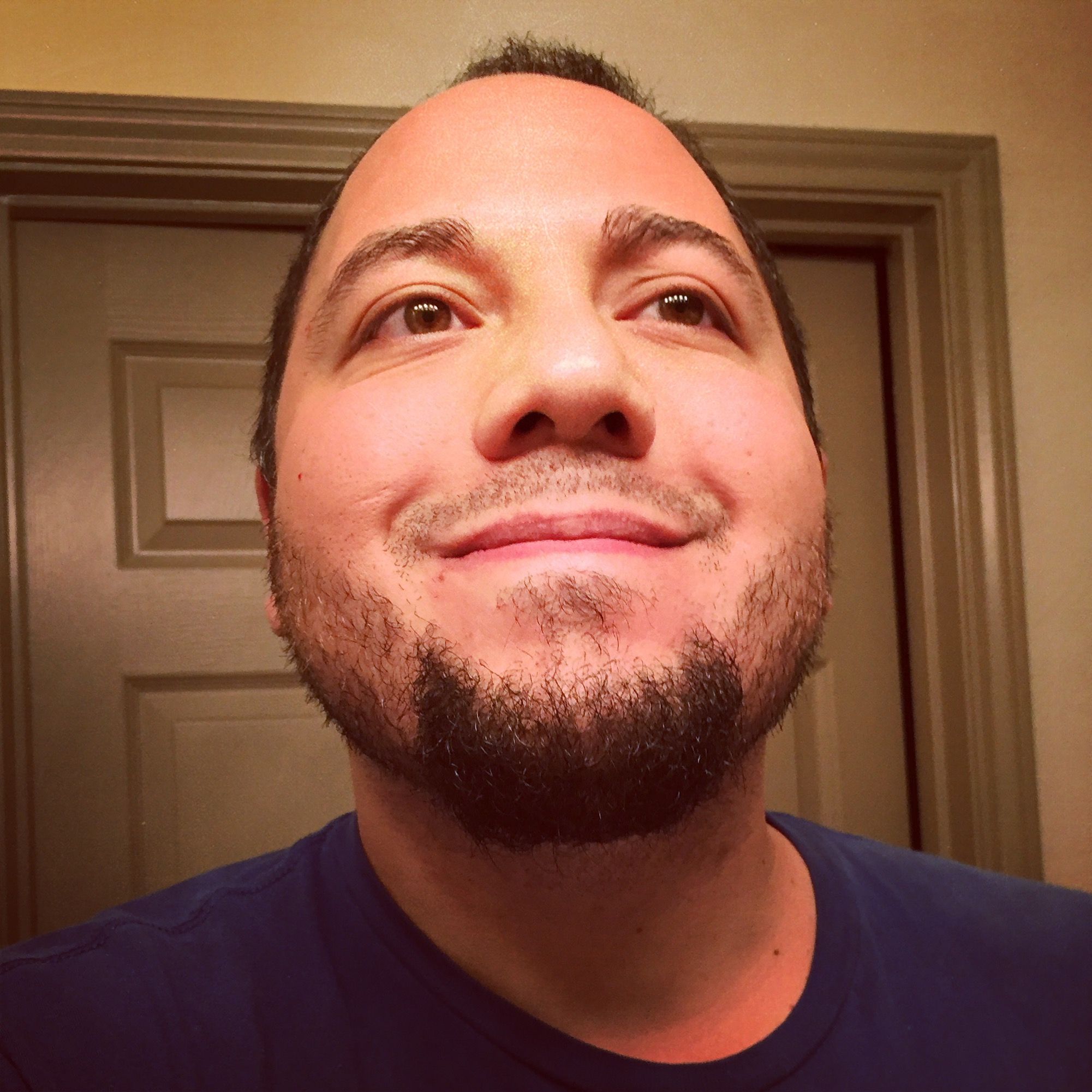 38-year-old World Championship Wrestling fanatic/collector/hoarder. Safety officer by day, scanner of wrestling magazine by night.
He's got posters on the wall, his favorite rock group's KISS.