With Bill Goldberg's triumphant return back to the WWE after a twelve-year absence from professional wrestling, it's a good time to be running a WCW-centric fansite. It's rare for me to be able to actually be relevant when it comes to posts on this site, but excuse me for letting a full week pass before getting around to the fact that "the greatest champion in WCW history" (according to Michael Cole) is back!
Before Goldberg made his appearance on RAW, it seems that people online weren't too hyped for the possibility of a Brock Lesnar vs Goldberg WrestleMania XX rematch. Jeers and negativity had been around for weeks, ever since Jim Ross out-scooped all the wrestling journalists and flat out spoiled Goldberg's WWE return for Survivor Series. I wouldn't say that any initial skepticism was misplaced, but all it took was one honest, emotional promo from Goldberg to cut through the noise and to get fans on-board for the match.
The response to Goldberg's promo has been overwhelmingly positive, surprisingly, considering how Goldberg has never been one known for his outstanding promo skills. Everything from the march down to entrance ramp, the inclusion of his better-known WCW theme, the moment where Goldberg almost broke down from the love shouted upon him, the celebration afterward where Goldberg attempted to kidnap random children from the crowd; it was almost all too perfect of a comeback moment to happen organically. This was the kind of story reserved for fictionalized sport biopics, definitely not something you'd think you'd see for someone so seemingly polarizing when it comes to modern-day wrestling fans.
Personally, I loved the return and felt good regarding how the Denver crowd reacted to Goldberg. I was a fan when he was getting his start in WCW and have always been puzzled at the vitriol thrown his way whenever I post photos and stories about him on the site or over on the WCW Worldwide Facebook page.
Over the past week, former WCW workers have taken to Twitter or various podcasts to talk up Goldberg's return to the WWE. I tried to collect as many as I could find but some of the larger names were surprisingly quiet on the matter. I guess I'll have to wait for newer Jericho and Stone Cold podcasts from this week to see if there's anything there from them…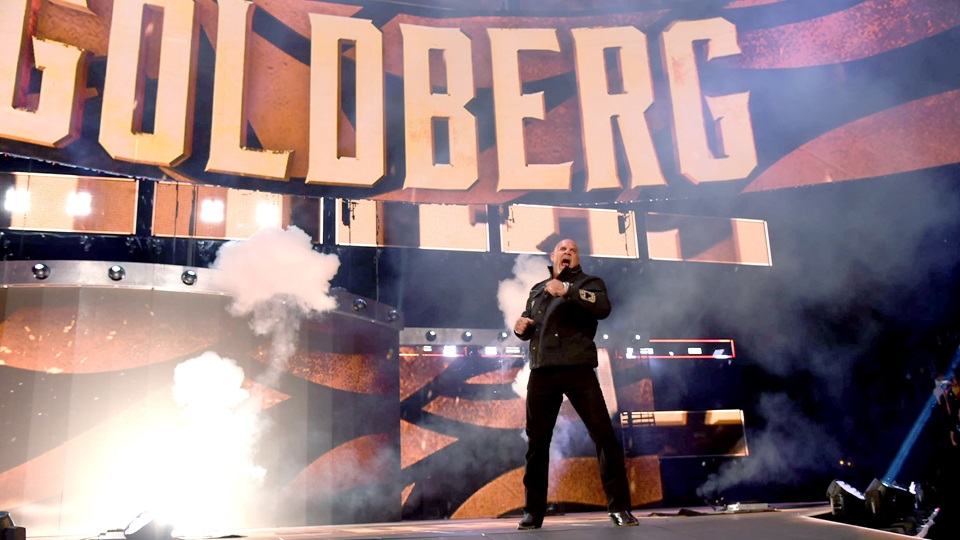 Eric Bischoff: "I gotta talk about Goldberg and his return on Monday night. I teased it earlier today on Twitter, that I had two words for Bill Goldberg; thank you.
Thank you for bringing the passion, the credibility, the believe-ability, and just the, no pun intended, raw emotion that I think that people have missed for a long time. That's one of the things about Bill Goldberg, he is a very raw, real, emotional, intense person. There's no acting going on there, that's really who he is. Believe me, I can tell you from past experiences. (laughs)
For Bill to go out there and get the reaction that he got and bring the emotion… I mean, you saw his tears, you saw his eyes well up. It was just such a refreshing thing to see. I'm happy for Bill, I'm happy for wrestling fans who got a chance to be a part of it, and I'm really excited to see where it goes. So, thank you, Bill Goldberg." – Bischoff on Wrestling [October 19th, 2016]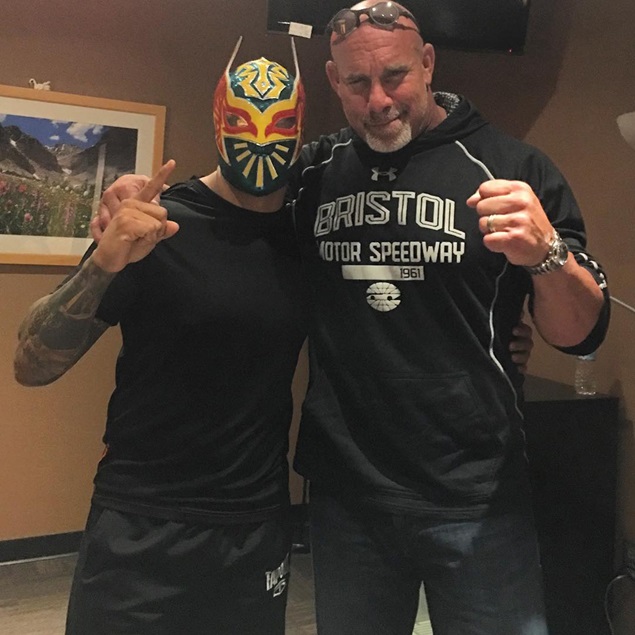 "Nature Boy" Ric Flair: I thought Bill's reception was huge. I'm happy for him. Well, they blew the roof off there in Denver. It's great, I know the feeling, to come back after you've been away for a while. But I still feel sorry for him having to wrestle Brock Lesnar. (laughs)
I don't care what kind of shape you've got yourself in, brother. That's a lot to take on after twelve years out of the ring. God… – The Ric Flair Show [October 20th, 2016]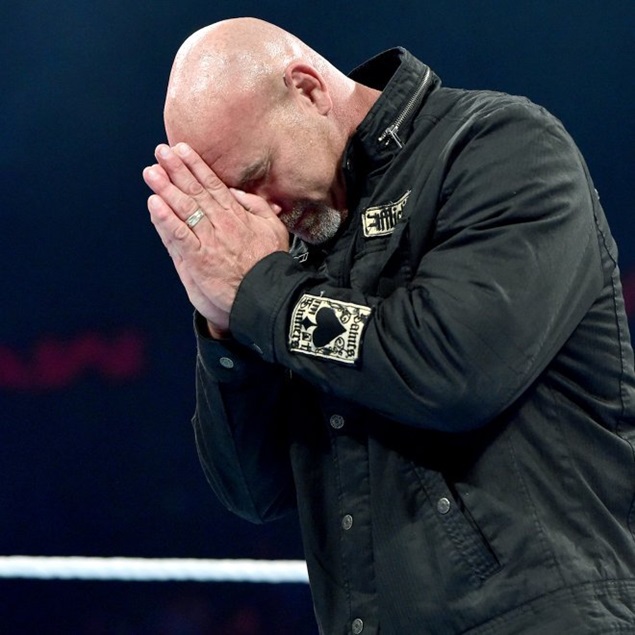 Jim Ross: "I thought the WWE did a really cool job of not only teasing the entrance and the in-ring business of Bill throughout the show, really nice… it built great anticipation. It seems that the Denver crowd really responded well to him, so I liked the segment, and again, the crowd having some emotion and willing to participate at the very end of a three-plus-hour night is nothing short of astonishing.
So, it looks like the WWE made a great investment in bringing Bill Goldberg back for a one-off match, I assume, against Brock Lesnar at the Survivor Series. Nice move. We were one of the first people to talk about this whole matter, on this show as matter of fact. I got the information from great sources that it pretty much was a done deal about two or three weeks ago. I think it's a one-off deal. You heard exactly the reasons – Bill wants to compete so his wife and his son can see him do it.
I have no issues at all with that motivation. Now sure, he's making a fine payday; I have no issues with that concept at all either.
Good job, WWE." – The Ross Report [October 19th, 2016]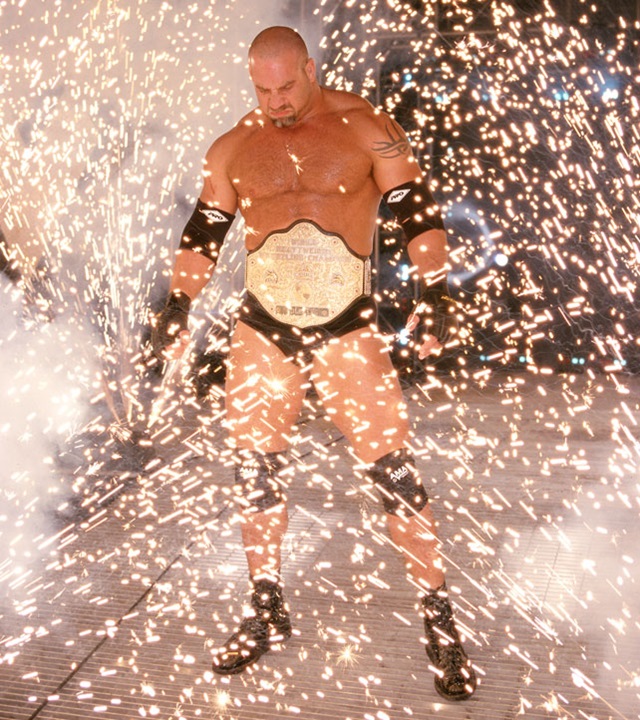 Disco Inferno: "That's the business these days! [The WWE have] taken the indie wrestling and small-time wrestling… and like you said, we've said months ago, getting those indie wrestling fans and trying to squeeze money out of them. Because that's the only fan that exists basically, small time wrestling fans. They haven't produced any big picture stuff. Well, they're doing it now, like they said, 'Well, what can we do big picture? What can get fans talking again? What's a big main event we can do?'
'Let's bring in Goldberg and have him fight Brock.'
That's where they've had to go. Because, you see, they don't have… everything else is, I'm sorry, but it's just small-time stuff." – Vince Russo's The Brand [October 24th, 2016]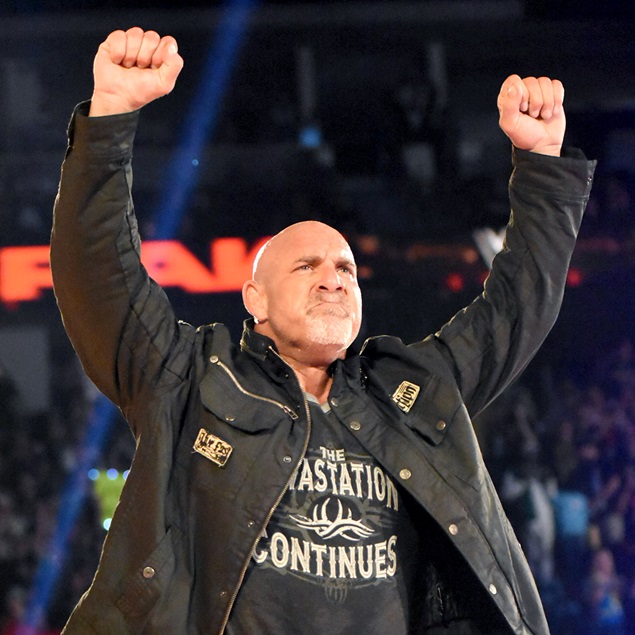 Vince Russo: "[The WWE] will draw interest with Goldberg and Lesnar. They will get more eyeballs on their show, which is exactly what they want to do. They will achieve that, but now when those eyeballs are watching, they're going to see the same thing we see and within a matter of weeks, [the ratings] are gonna be right where they were before Goldberg ever came back." – Vince Russo's The Brand [October 24th, 2016]
hear'n the music with the chants gives me goosebumps from live memories #Goldberg #RAW

— RIGGS (@realscottyriggs) October 18, 2016
well deserved respect for Goldberg #RAW

— RIGGS (@realscottyriggs) October 18, 2016
.@Goldberg accepts! That's the shucky ducky quack quack moment of the night! #RAW @WWE

— Booker T. Huffman (@BookerT5x) October 18, 2016
Congrats big man @Goldberg Very happy for you. #RAW

— Lance Storm (@LanceStorm) October 18, 2016
Goldberg taught me how to read #RAW pic.twitter.com/Eji0QHPjJk

— Virgil (@TheRealVirgil) October 18, 2016
Hanging out with bro Bill @Glodberg a few months back #Bang I'm looking forward to his upcoming match with @BrockLesnar DDP pic.twitter.com/Vo2jjSMvqU

— Diamond Dallas Page (@RealDDP) October 22, 2016
https://twitter.com/SCOTTHALLNWO/status/790616311030247426
And for those of you out there who were a little irked about the Michael Cole line promoting Goldberg as "the greatest champion in WCW history", Ric Flair had… well, nothing to say about that at this particular moment in time:
Ric Flair: "Well, you know something [Conrad], I told you I was gonna open up on this one, but I can't. You know that, so I'll let it go to this…
I got ten texts, my phone was blowing… I had to take it out of my pocket, my phone was blowing up all night long. I know that [Michael Cole] respects me, I know that we're good friends, and I know that he's just getting paid to say that. So, I'm not worried about it." – The Ric Flair Show [October 20th, 2016]

Good on Ric Flair for seeing it for what it was and not completely trashing his current good-standings with the WWE. I wonder what he'd say to you if someone brought this up whenever a microphone wasn't around though…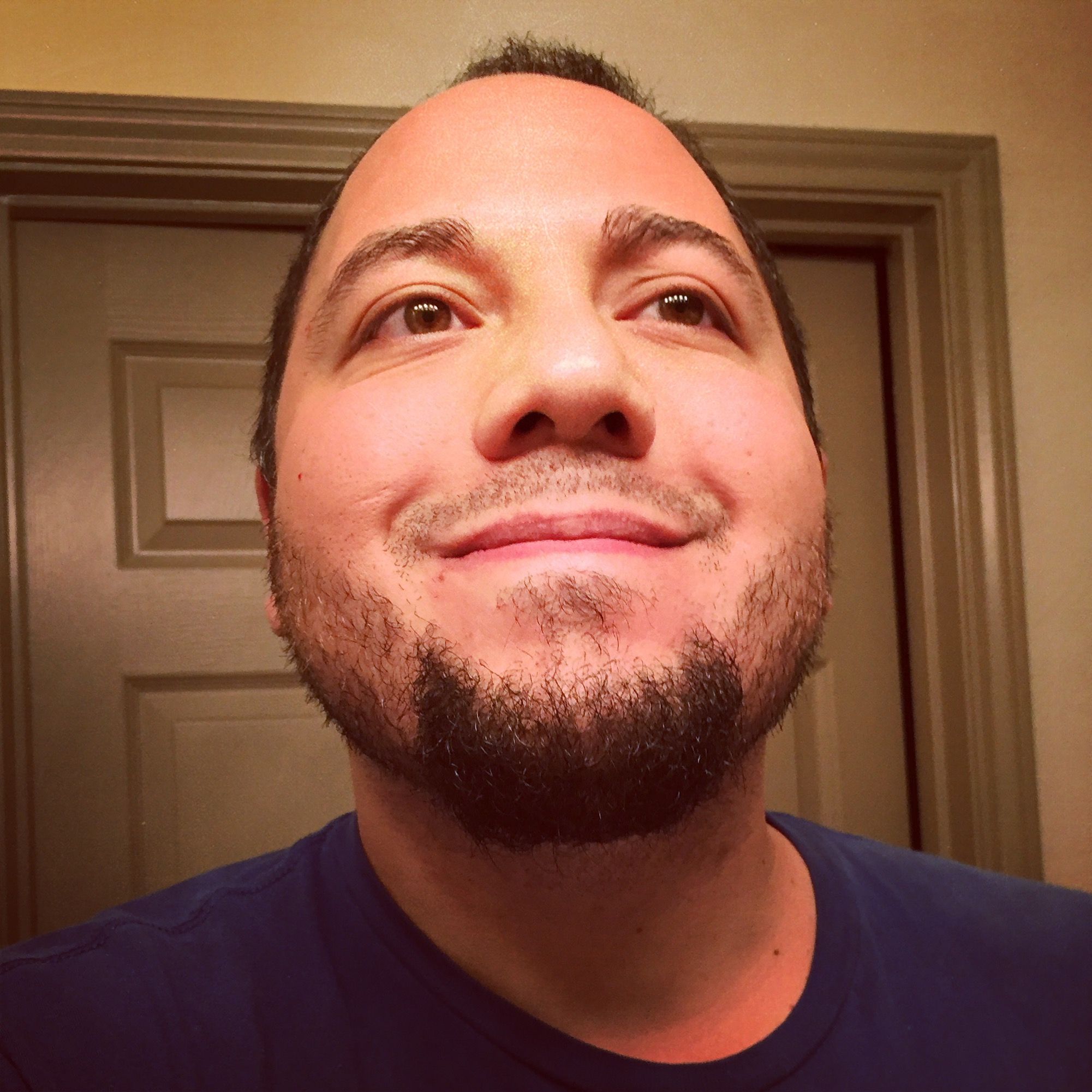 38-year-old World Championship Wrestling fanatic/collector/hoarder. Safety officer by day, scanner of wrestling magazine by night.
He's got posters on the wall, his favorite rock group's KISS.