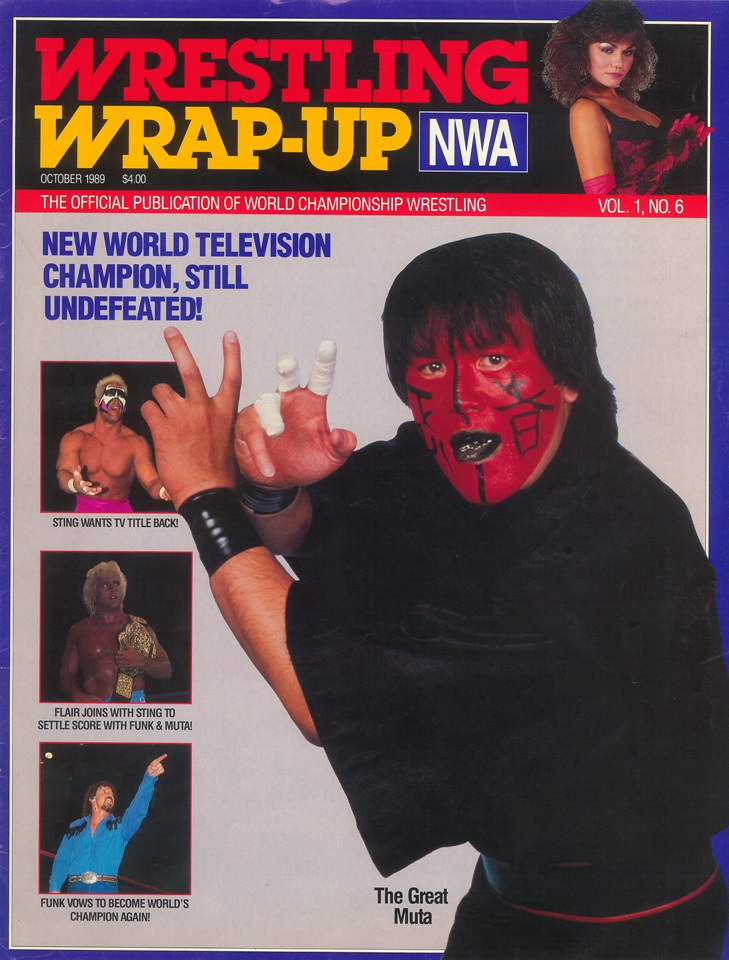 Hey all,
Gonna try to get through some magazine scans here over the next week. I have two more issues of Wrestling Wrap-Up than I'm currently cleaning up and a request for another German WCW Magazine from 1994 that I'll get on as well.
Hope everybody reading this is well and doing what they can to get through this current virus scare that's taken over pretty much every aspect of the day-to-day here in the States. My real job cannot be done via teleworking, so they just let all the office people go home instead. I'm staying home when I can and only making stops for essential items like groceries and supplies. The only positive thing is that I might not have much work to do soon, so maybe some of this free time could be used to finish up some of the pieces I have sitting in my drafts. In particular, there's a Harlem Heat thing that I need some time to figure out and fully flesh-out. Here's to hoping that things get better sooner rather than later.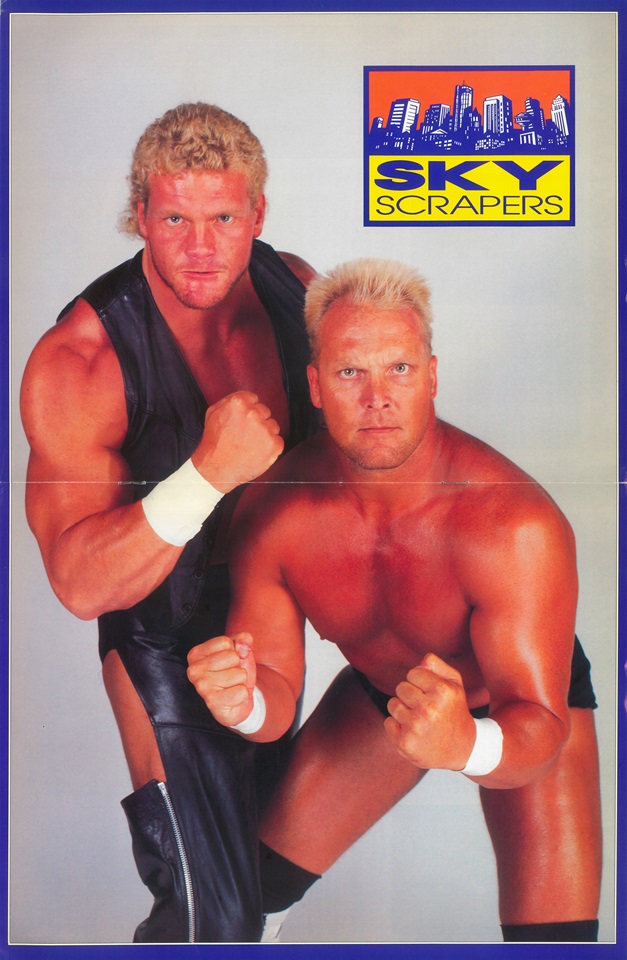 In this issue of NWA Wrestling Wrap-Up, we learn that the dreaded Great Muta has taken the NWA World Television Championship from Sting! He's still undefeated and with the help of his manager Gary Hart, it's hard to see a time when that streak will be broken!
This era of NWA-WCW is still super foreign to me since I've only really seen a handful of random big shows from this time period. Muta is also a blind spot too, but I know that my friends who grew up on NWA absolutely despised him for his cheating ways. I can easily see how he quickly caught fire in the promotion with his makeup, his mist and his explosive offense.
https://www.youtube.com/watch?v=_IPSYjZnFCw
Sadly, my first exposure to Muta would've been YEARS later during the later stage of World Championship Wrestling whenever he came back around 1999/2000. I don't recall ever really thinking much of him as he was just a bit player in Vampiro and ICP's Dark Carnival stable, but it's cool to see exactly how his career progressed since the NWA days. The whole revamp of his look in the early 2000's, the various different incarnations of Muta, the living legend status he would acquire along the way as he still is somewhat active inside the ring currently. Completely regretting that I didn't pay to get a photo with him back at the WrestleCon in Dallas he was at due to just being somewhat overwhelmed with the entire setup there. I'm not usually a photo or autograph guy but the pic would've been almost a fifteen minute wait, at most, to grab a shot. Instead, I bought more wrestling magazines and chatted up Curt Hawkins and Sonjay Dutt over The Diamond Studd while my wife stood around wondering what madness was going on around her.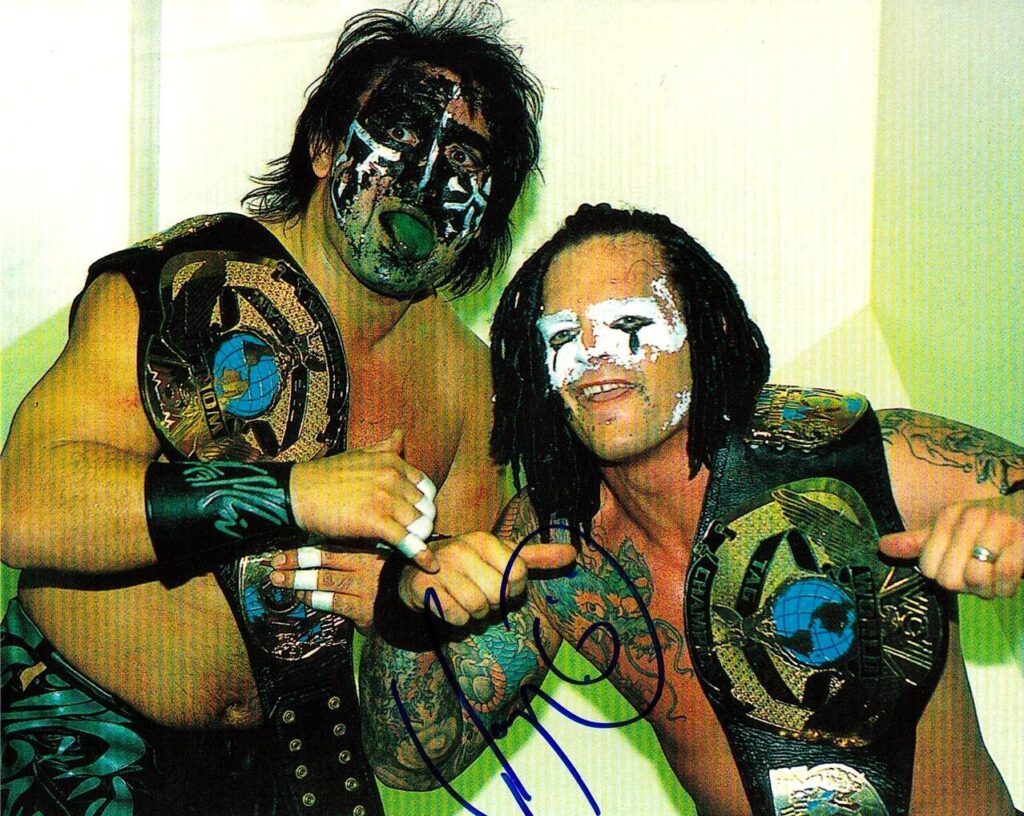 Great issue of Wrap-Up, love to have finally found a version of this magazine that had the actual poster included. I'm pretty much close to 100% on my WCW wrestling magazine collection, but I am hit-and-miss on the 1989 and 1990 issues due to an insert or whatever missing from my copies. Keep an eye out here soon for two more of these to be uploaded here on the site very shortly.
Also, WCW really wanted the Skyscrapers to happen. To be honest, can you blame them? Sid and Spivey both have a hell of a look and could've been something more if Sid managed to stay healthy during their run. An injury around the same time this magazine was sent out would pretty much seal the fate on the group. The substitution of an another big guy in for Vicious couldn't save it even though that man would have a storied career himself afterward.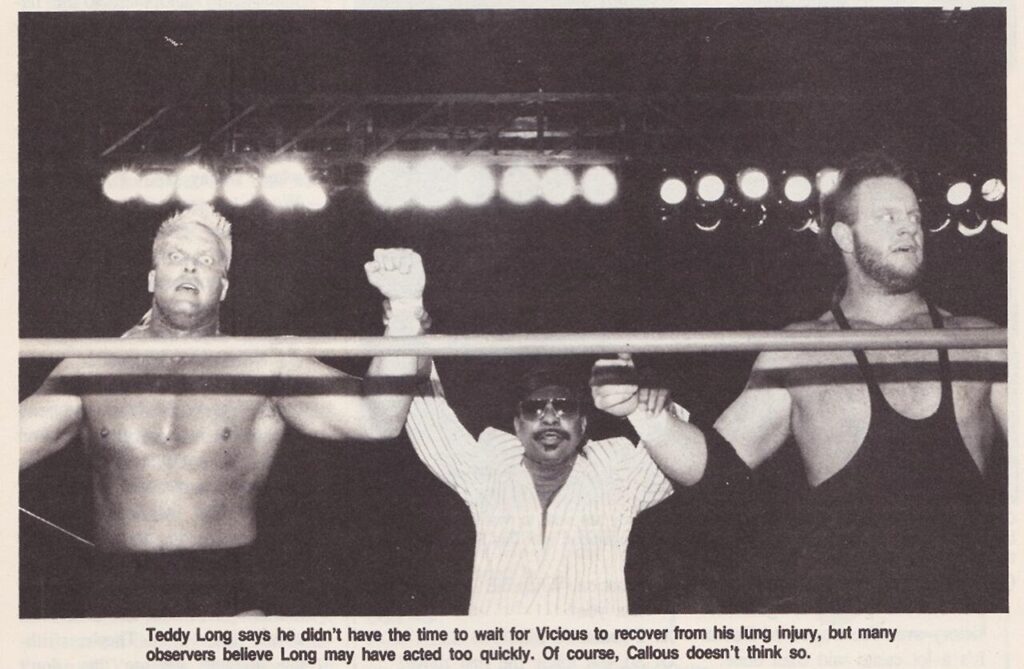 Imagine how much of the WWF's history would have changed if Mark Callous took off, and The New Skyscrapers were a dominating NWA/WCW tag team for years? Probably would've saved us all from that Goldberg match in Saudi Arabia (which is preferable, quite honestly).
**Subscribers at ANY level of the WCW Worldwide Patreon will get to download these files as soon as they're uploaded to my Google Drive. Patreon backers are rewarded with early downloads and other goodies like original wrestling enamel pins and stickers.**
Download NWA Wrestling Wrap-Up  [October 1989]
ZIP File | CBR File
NWA Wrestling Wrap-Up - October 1989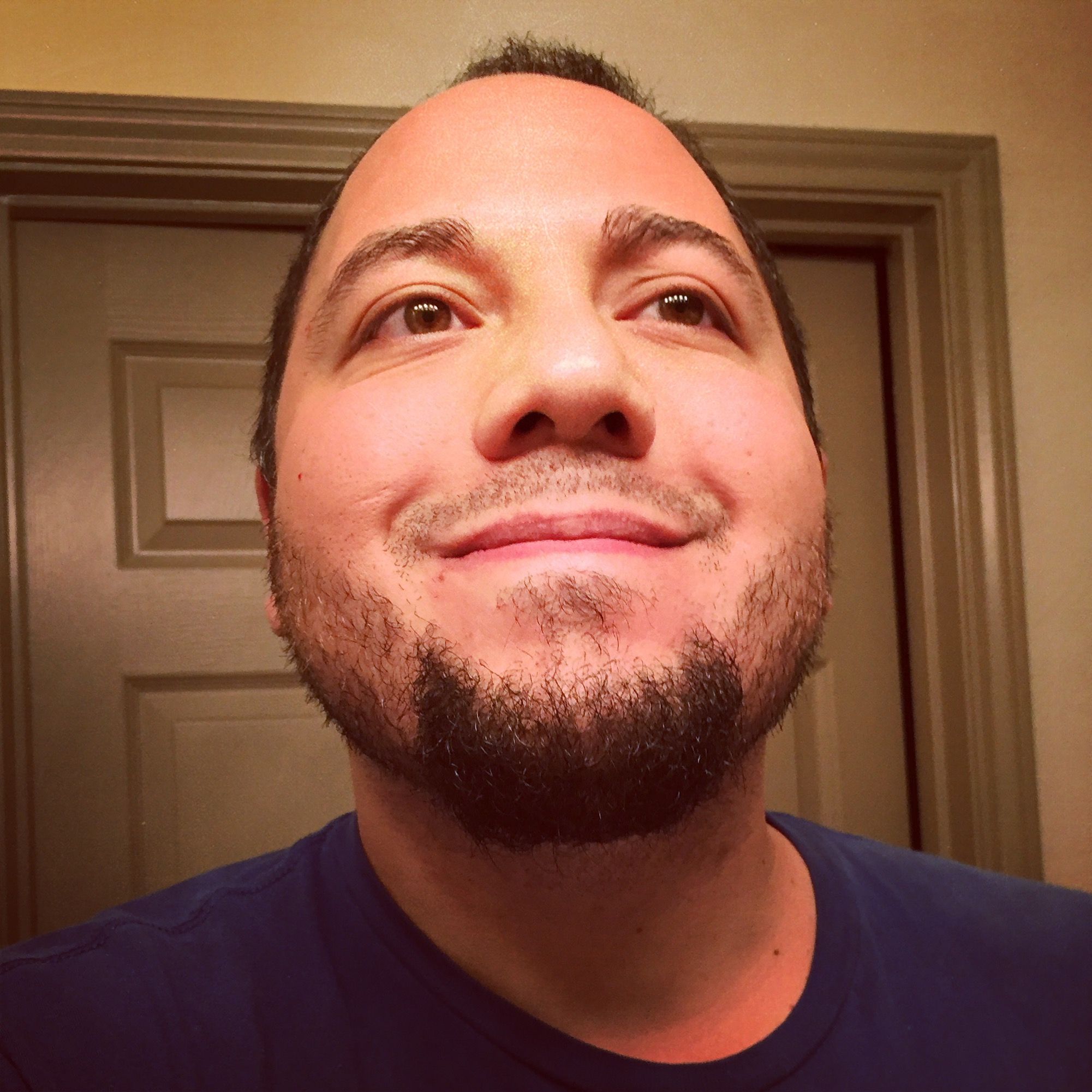 38-year-old World Championship Wrestling fanatic/collector/hoarder. Safety officer by day, scanner of wrestling magazine by night.
He's got posters on the wall, his favorite rock group's KISS.