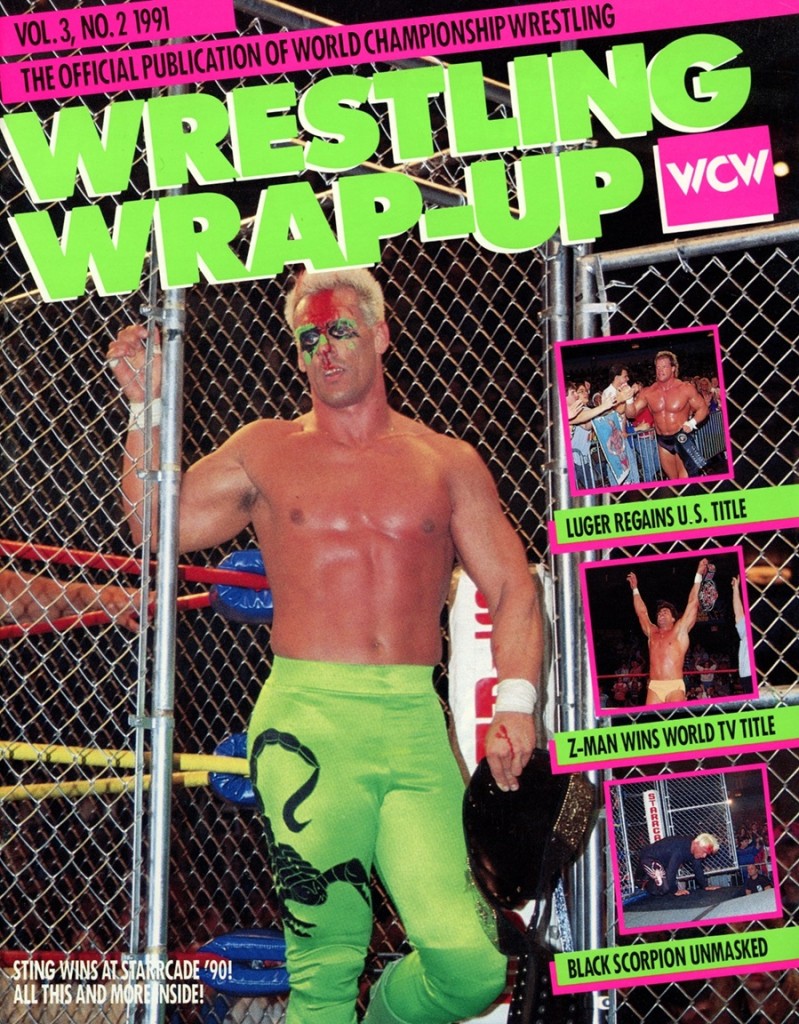 Great cover shot of The Stinger leaving the cage after his match with The Black Scorpion along with a photo reveal of who was under the mask the whole time! Spoiler alert – it was Ric Flair all along, dammit!!
Fun note if you've never seen the match – The Black Scorpion made his entrance from some sort of UFO alongside several other guys dressed in identical Black Scorpion gear. The man under the gear was never meant to be Ric Flair, but the write-up on Starrcade here makes sure to throw out some sort of explanation as to why Flair spent months tormenting Sting under such a dumb gimmick.
Other awesome things in this magazine — Konnan getting hit with a Steiner bulldog, Lawrence Taylor being involved with wrestling BEFORE his WrestleMania match against Bam Bam Bigelow and incredible WCW merch from 1991 that I'd still kill to get my hands on today.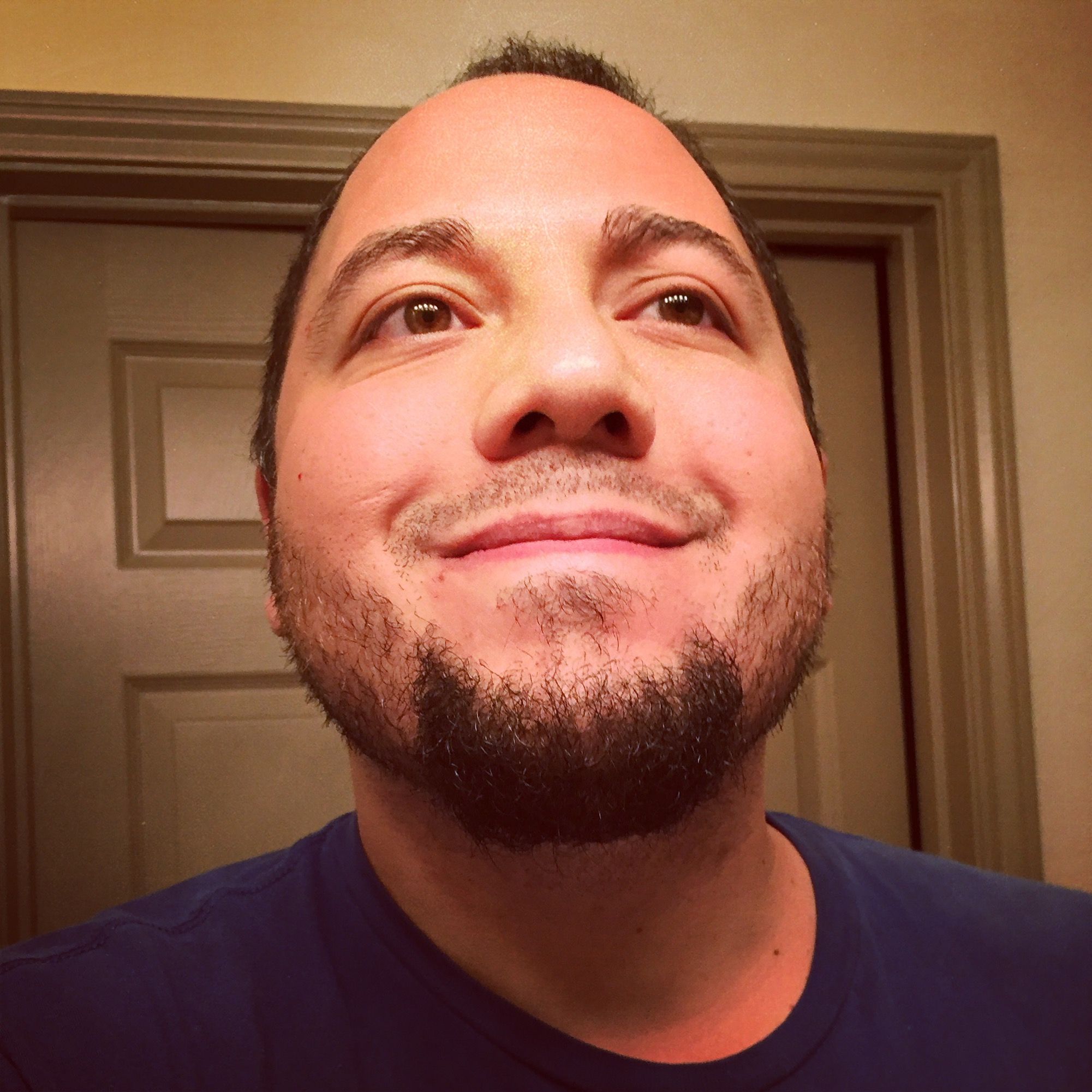 38-year-old World Championship Wrestling fanatic/collector/hoarder. Safety officer by day, scanner of wrestling magazine by night.
He's got posters on the wall, his favorite rock group's KISS.