Recently, I had some free time and decided to try a different type of playlist on my YouTube channel. All of the videos on my channel contain content from either the WWF or Crockett NWA / Turner WCW. With Crockett's buyout of Bill Watts' mid south based Universal Wrestling Federation in 1987, I felt it was fair game to include a Crockett led UWF playlist on my channel and on this site.
It was certainly interesting to see NWA talent slowly blend into the UWF shows. We also actually get to see the NWA wrestlers get the better of the UWF home grown competitors (See my WCW InVasion comes to Metal article for your dose of deja vu). It was a little puzzling to witness the Jive Tones get a pinfall over the UWF Tag Team Champions Brad Armstrong and Tim Horner.
More importantly, you get to see the rise of Sting in many of his best encounters of 1987.
Clocking in at over four hours, this playlist features a lot of noteworthy matches . . .
– Terry Taylor turning heel on Chris Adams
– Brad Armstrong and Tim Horner defeating Sting and Ric Steiner for the UWF Tag Titles
– Mike Boyette's losing streak 🙁
– Terry Taylor injuring Sting leading to young upstart Shane Douglas getting an impromptu UWF TV Title match against Eddie Gilbert
– The Lightning Express vs The Midnight Express
– Ron Simmons vs Coquine (Yokozuna)
– Sting & Shane Douglas vs Eddie Gilbert &Terry Taylor which results in a giant brawl titled "The Battle of New Orleans"
– NWA World Champion Ron Garvin vs Tully Blanchard
Obviously, there are a lot more videos to dive into but the ones above are a great place to start.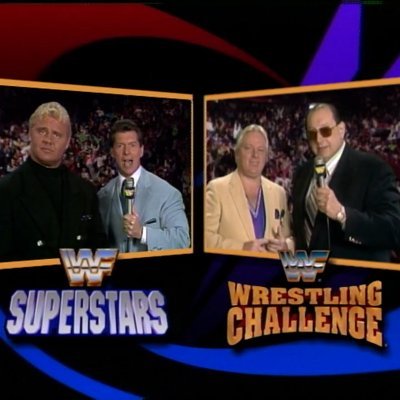 A Gorilla Monsoon mark who has a YouTube channel that ironically features more WCW matches than WWF ones. @Monsoon_Classic