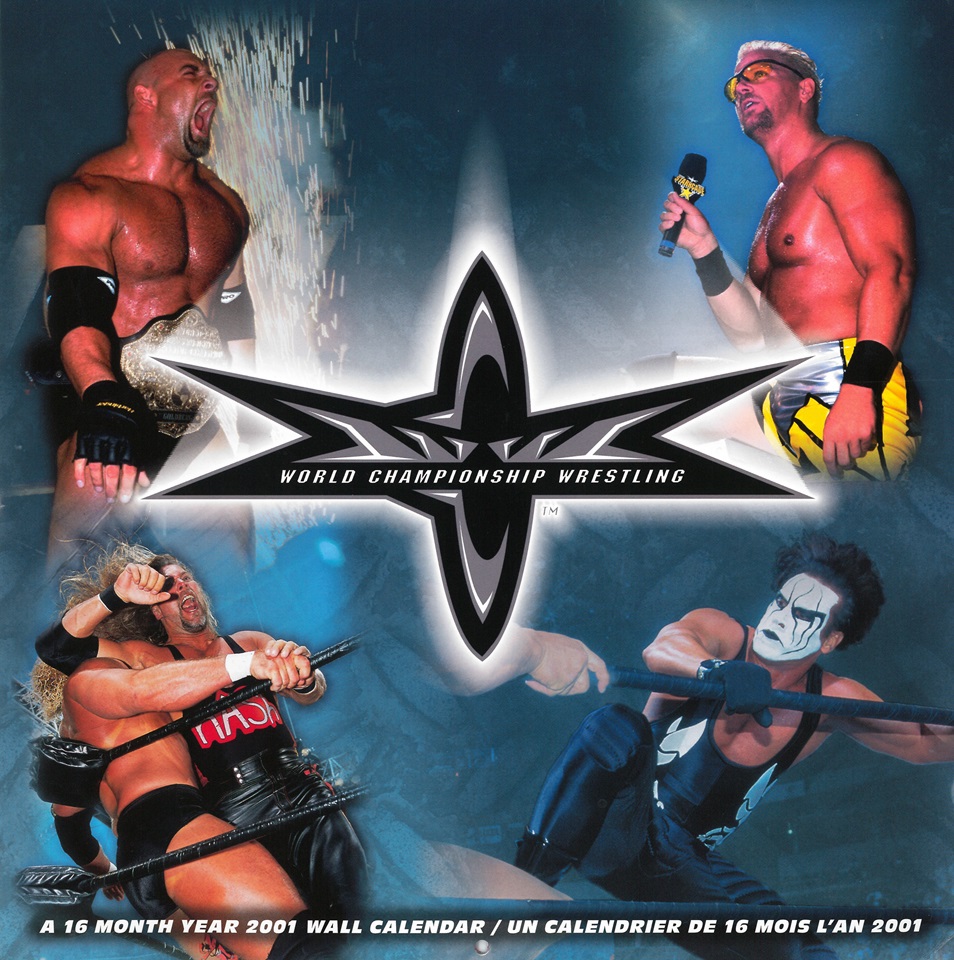 Found this sad piece of WCW merchandise on eBay for $10, immediately knew that it was meant to be picked up and scanned for the site. Destiny was calling, and I'm glad to have this gem in my collection due to how futile of a gesture this calendar was.
World Championship Wrestling didn't last past March 2001, but you wouldn't have known that looking at this. Everything was rocking and rolling as normal for WCW here. You've got photos of the unstoppable Goldberg as the WCW World Heavyweight Champion (whose one reign ended in December 1998). June has a shot of Vampiro getting destroyed by a legdrop delivered by Hollywood Hogan (who quit WCW in July 2000). WCW was even optimistic enough about their future that they gave us two March 15ths and eliminated March 27th altogether for reasons unknown: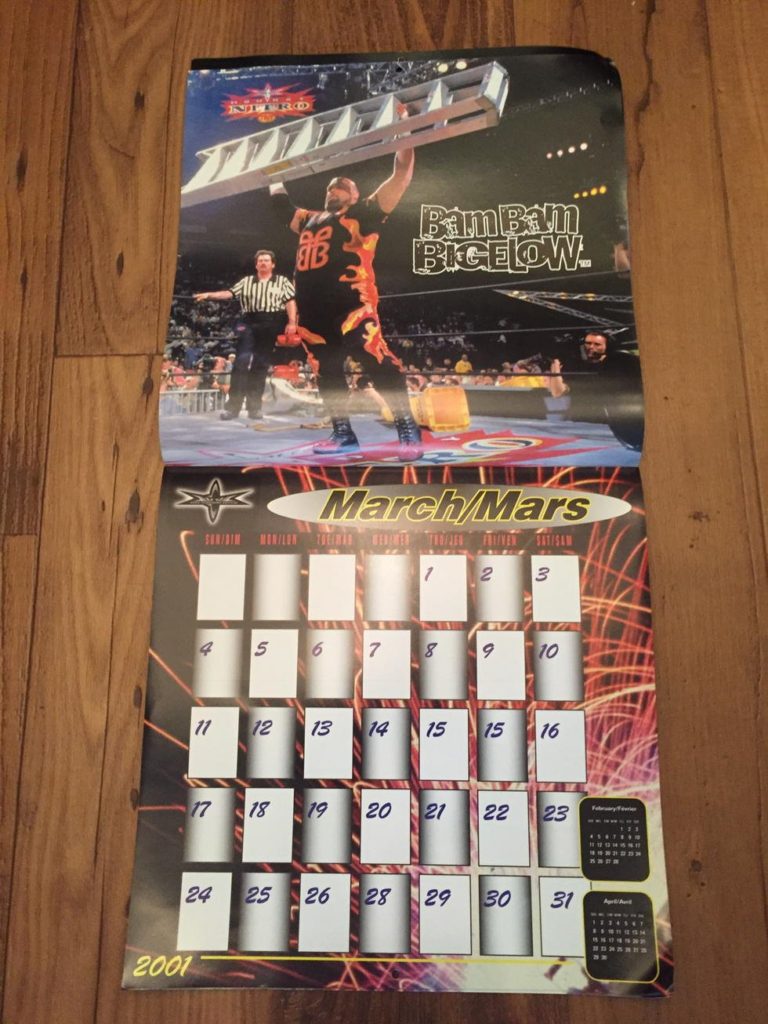 Yup. In typical WCW fashion, the calendar botches the lone thing it was meant to do.
One nice thing about the calendar though are the rarely seen logos included for WCW guys. I scanned in those Panini photocards earlier this month which included a handful of logos from 1998, but the ones included here are all brand new to me: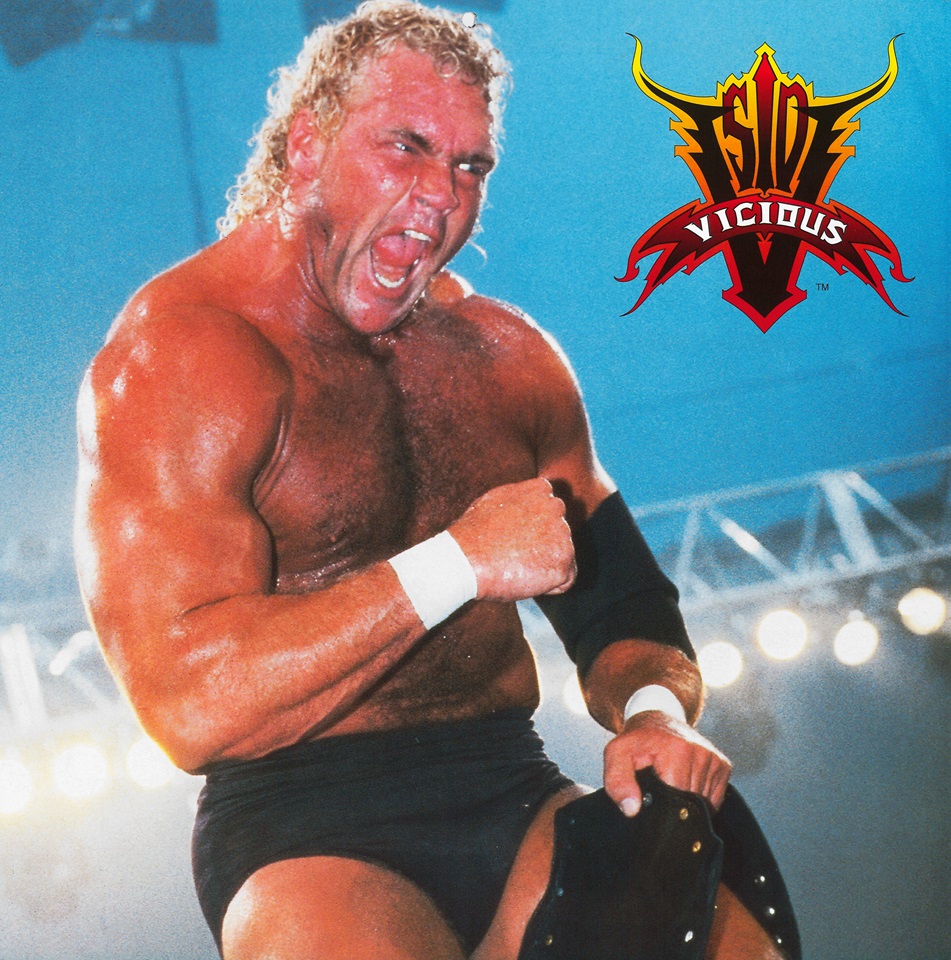 With the exception of Vampiro and Sting, I don't believe I've seen any of these logos before on WCW merch. They might not be as classic as ones from the Golden Era of the World Wrestling Federation, but they are still pretty cool to come across nowadays.
Full calendar is scanned for you below. Feel free to download and print it out for 2018, which will be the next time the calendar matches up with this one.
Beware the (double) ides of March, though.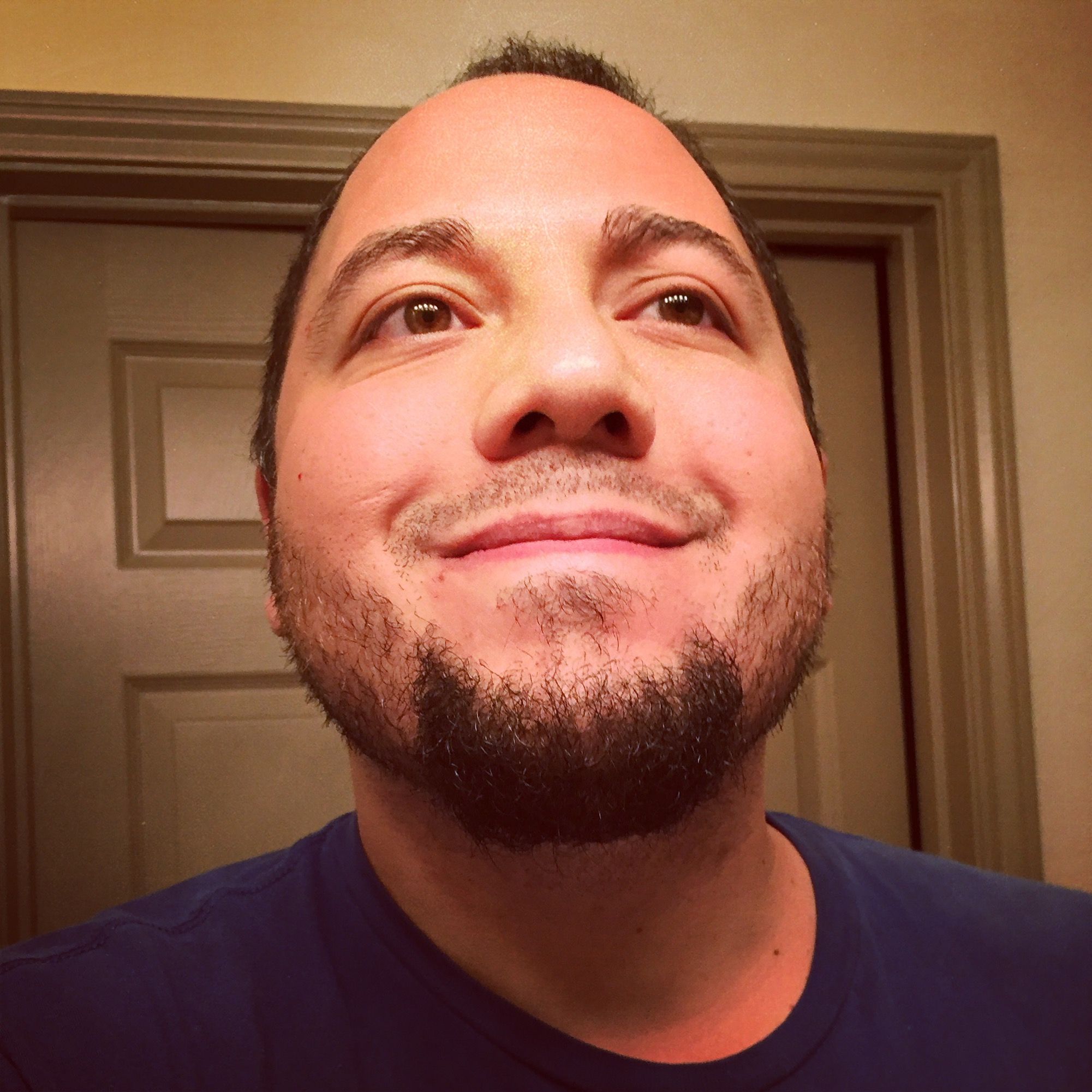 38-year-old World Championship Wrestling fanatic/collector/hoarder. Safety officer by day, scanner of wrestling magazine by night.
He's got posters on the wall, his favorite rock group's KISS.