I still get chills when I watch this — that crowd reaction is insane!
I had no idea Chris Jericho had plans to jump ship to the World Wrestling Federation in 1999, I didn't even realize that he disappeared off of WCW television after his feud with Perry Saturn wrapped up. Truth be told, his WWF debut was a moment that completely shocked me whenever it happened as I switched over from Nitro right at the beginning of this segment and caught it all live.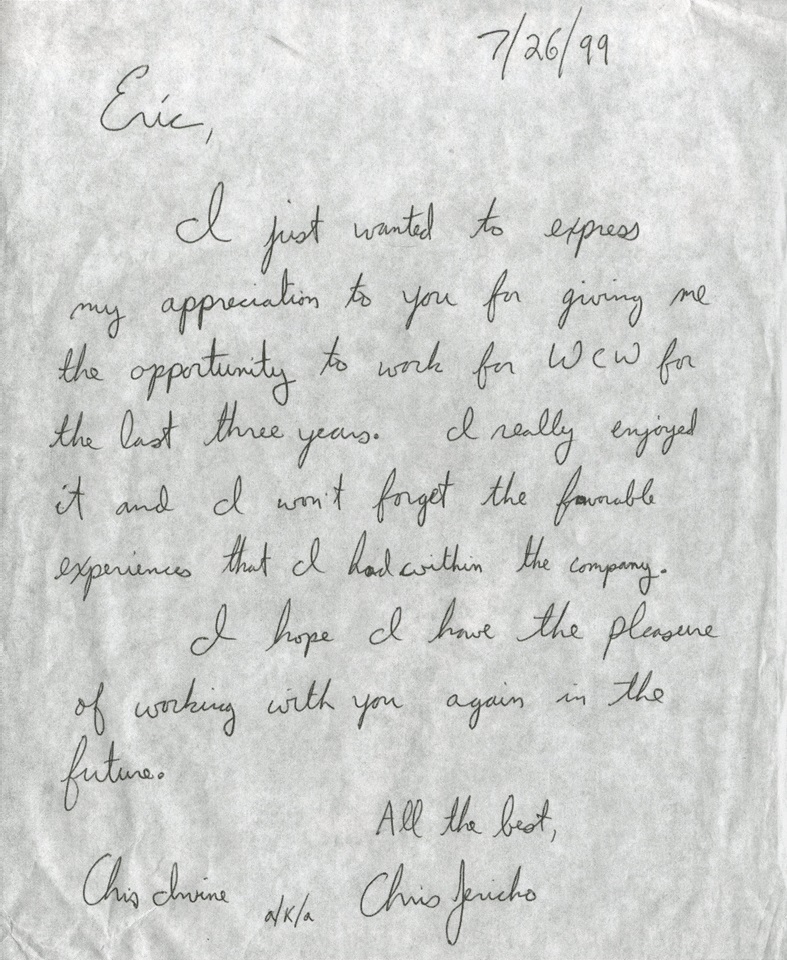 Jericho was an instant highlight for me when watching WCW Monday Nitro as he was in the middle of his blood feud against Dean Malenko (who I thought looked like a buff Miguel Ferrer – don't ask) whenever I really started to tune in weekly. The antics of this immature temper tantrum throwing cornball were entertaining, but what really got me to zero in on Chris Jericho was his signature finishing maneuver: the Liontamer.
The pressure Jericho applied to an opponent's neck and spine in his submission hold not only looked phenomenal, but it was also one of the easier moves I could apply to my younger brother without seriously getting close to injuring him*.
In 1999, I had moved from being a pure-WCW fan and joined in the weekly wrestling ritual of switching back and forth between the USA Network and TNT every Monday night. I knew enough about how certain things worked in wrestling (kinda), but I hadn't become the obsessive, Internet-reading smark that I would become (for a brief period of time). I remember friends and myself talking about what we thought was going to happen on RAW that night, what exactly would occur whenever the "Millennium Clock" finally counted down to zero after months of teasing.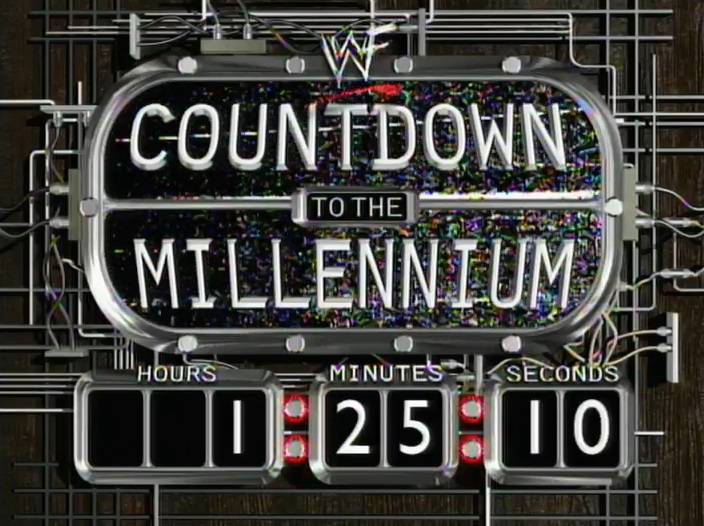 Apparently, everyone in the world KNEW that the countdown was for Chris Jericho due to people hearing it from Jericho himself through a radio interview or from the WWF website spoiling the surprise that afternoon. I didn't hear about that though. That night, I was completely in the dark when the clock finally ticked down to zero.
"CHRIS JERICHO: I was dropping off some mail at the post office when I saw a clock on the wall counting backward. Underneath the clock it said, "Countdown to the New Millennium." It was six months before the year 2000 and the clock was keeping track of the time until New Year's Eve:
176 days, 17 hours, 8 minutes, 12 seconds, 11 seconds…
I thought, "That would be a cool way for someone to come into the — wait, that's a cool way for me to come into the WWF!" The WWF was famous for airing vignettes weeks before a new character's arrival to build anticipation and excitement. I'd just discovered my vignette. I called [Vince] Russo and he promised to run my idea past Vince [McMahon] that day." [x]
At this point, I can't even remember what I originally thought was going to happen that night or even what my school friends' theories were. I felt that it could be a huge deal but the countdown could've very easily have been an pointless attempt to repackage someone like The Headbangers again for WWF TV. Thankfully, a wave of contentment washed over me once the Titantron revealed the name of the mystery man interrupting The Rock. There was no swerve here (bro). The WWF actually delivered on their surprise, and I couldn't have been happier over the possibilities that were running through my mind now that this man was in McMahonLand.
JERICHO.
"CHRIS JERICHO: I think 50 percent of the [Chicago crowd] had a feeling it was gonna be me. I wasn't a big star, but I had a cult following from WCW and Chicago was always a big building for me. I did the famous "Man of 1,004 Holds" promo in Chicago, so there were a lot of Jericho signs and a lot of anticipation. When the countdown ended in the middle of Rock's segment, and "JERICHO" appeared in giant letters on the Tron, people went nuts. It was probably my biggest reaction ever, with the exception of Phoenix at Royal Rumble 2013, although this year in Memphis [on Raw] was pretty good too. Chicago is always loud; it's the ultimate place to go. Now, it would have been a great entrance anywhere, but it definitely didn't hurt that it took place in Chicago. It added a lot to the overall legendary status of it. But I went a little too long, and some of my facial expressions were very cartoonish. Even though it's a classic, It's still a little bit cringe-worthy for me." [x]

Disco Inferno mentioned this angle years ago on a MLW podcast about how this moment along with The Radicalz joining the WWF showcased how insanely talented the entire WCW midcard was during the Monday Night War, and he's right. You had a guy here who was frustrated that he could never break through to the upper-level in World Championship Wrestling but is immediately paired up against The Rock due to taking a gamble with his career. Before he left WCW, Chris Jericho had a match on Nitro were he was demolished by Scott Steiner in four minutes. Here in his WWF debut, he's verbally sparring with "The Most Electrifying Man in Sports Entertainment" and holding his own, giving this WCW guy the credibility he would need in order to be accepted by the WWF audience.
You know that everyone in WCW who was considering jumping ship around this time had to have seen Jericho's spotlight moment on RAW and thought, "that could/should have been me."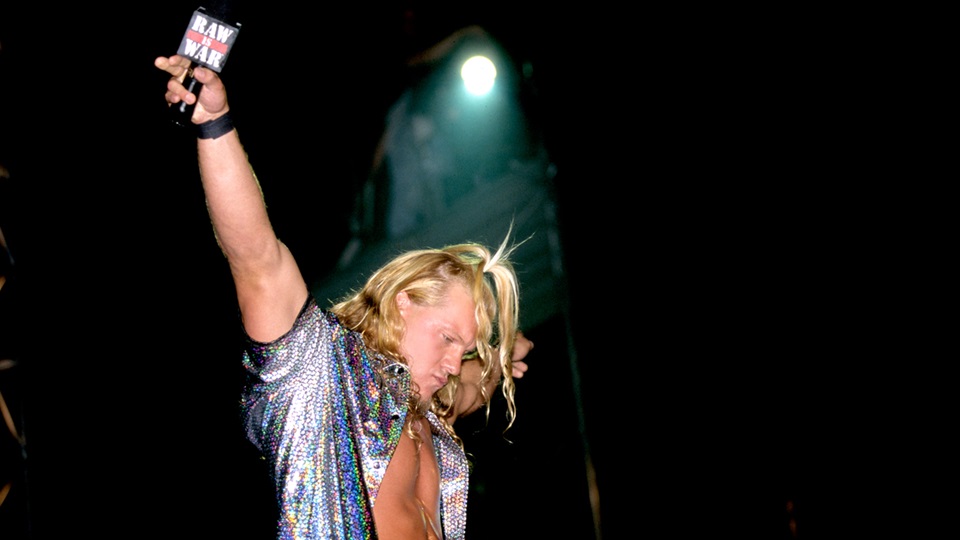 So incredible.
*sorry about that one time I accidentally dropped you on your head while doing a powerbomb, Nick.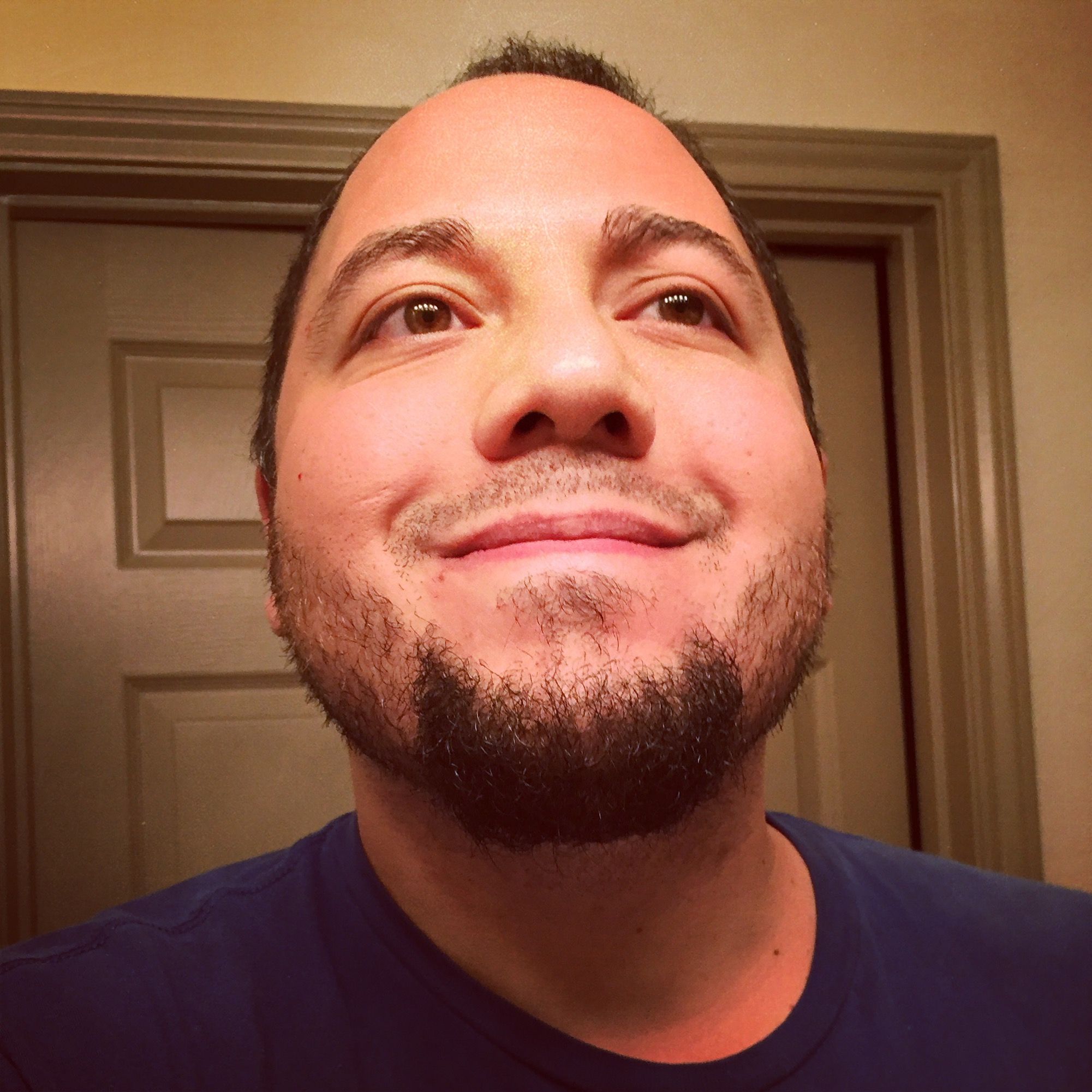 37-year-old World Championship Wrestling fanatic/collector/hoarder. Runs a soil analysis lab in Austin, TX by day and scans in old wrestling magazines by night.
He's got posters on the wall, his favorite rock group's KISS.