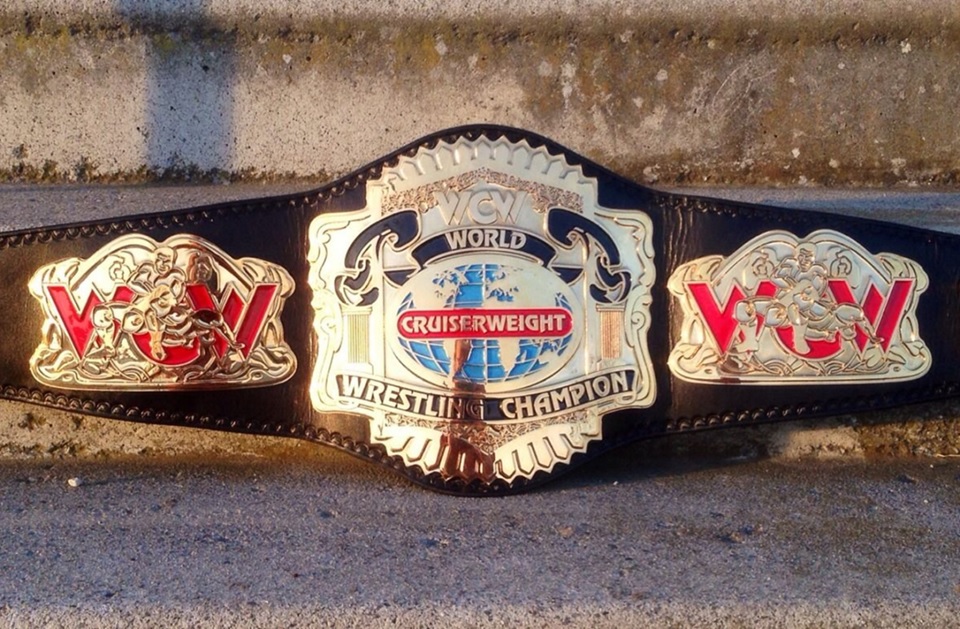 2016 — what a time to be alive.
Not only do you have A.J. Styles and Kevin Owens as the main World/Universal champions right now in the WWE, Vince and Hunter have also gone ahead and brought the Cruiserweight division back from the dead! I mean, technically, Cruiserweights have existed in the WWE for years with guys like Sin Cara, Kalisto and Neville competing but last Monday, we saw the actual reboot occur with the injection of new talent from the Cruiserweight Classic on RAW.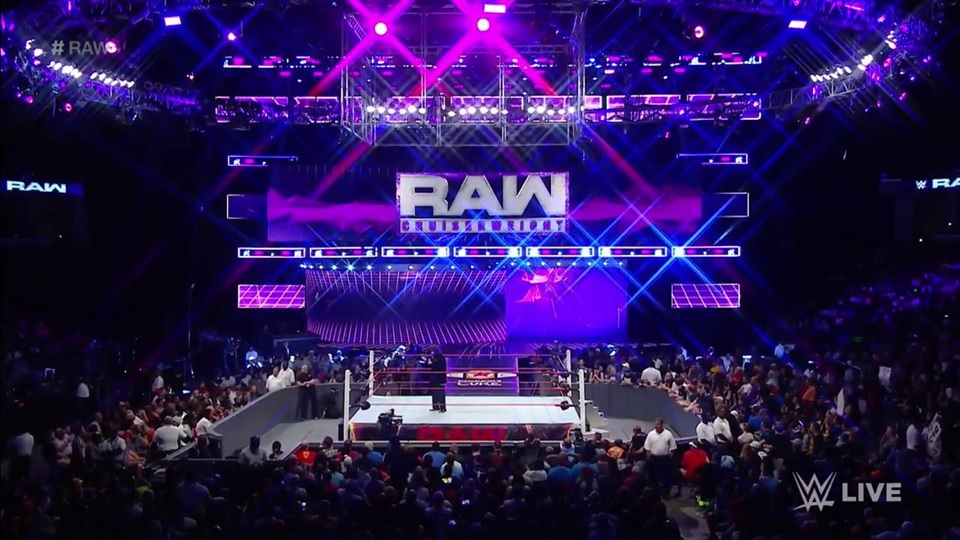 The term "cruiserweight" in the world of professional wrestling goes back to 1996 with Eric Bischoff and WCW creating their own title for wrestlers under 225 lbs to compete for. WCW's Cruiserweight division ended up being one of the highlights during the Monday Night War due specifically to great matches from wrestlers brought in from across the world (and "taken" from other promotions), guys like Eddie Guerrero, Psicosis, Ultimo Dragon, Rey Mysterio Jr. and Dean Malenko to name a few. The WCW Cruiserweights introduced a faster, more-exciting style of wrestling to the mainstream American television audience. Even though the division had its highs and lows during its time (the Jim Ross parody-act Oklahoma held the title in 2000, for example), its importance to the wrestling world was somewhat acknowledged by the World Wrestling Federation whenever they brought back their own Light-Heavyweight Championship in late 1997.
After WCW ended up getting bought out by the WWE in 2001, the WCW Cruiserweight Championship was brought into McMahon-Land and eventually merged with its WWF counterpart during the mess that was The Invasion. The new WWF Cruiserweight Championship became an exclusive to SmackDown where it stayed for years before being deactivated with… Hornswoggle as its final champion.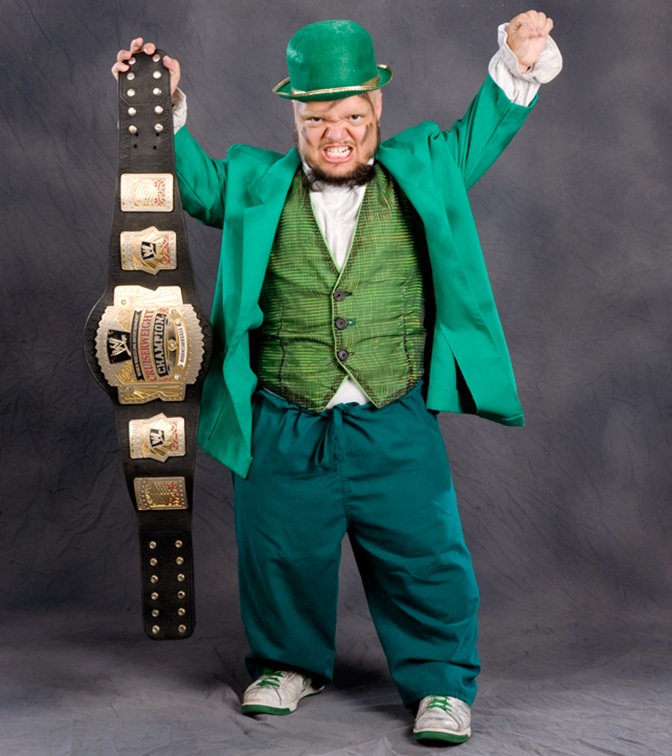 Yeah, that DID happen.
However, the WWE actually didn't originally intend for their version of the Cruiserweight Championship title to be a joke. In fact, there was an attempt to make the division a cornerstone of SmackDown around 2003-2005 with the signing of new, but familiar talent to build it up. Court Bauer of MLW Radio worked as part of WWE Creative during this timeframe and explained what their original plans were.
Court Bauer: "Originally, [Juveuntud Guerrera and Psicosis] were brought in not to be a trio with Super Crazy but to kind of revitalize the Cruiserweight division. They were all to complete along with Paul London, Brian Kendrick, Jaime Noble, Billy Kidman, I think was around still…
Ultimo Dragon was thinking of coming back to do one last run, and then you would've have Rey [Mysterio].
That's a pretty fucking banging Cruiserweight division, but obviously Vince wasn't behind it, so it fell on deaf ears." – MLW Episode 92: I'M A MONSTER [September 9th, 2013]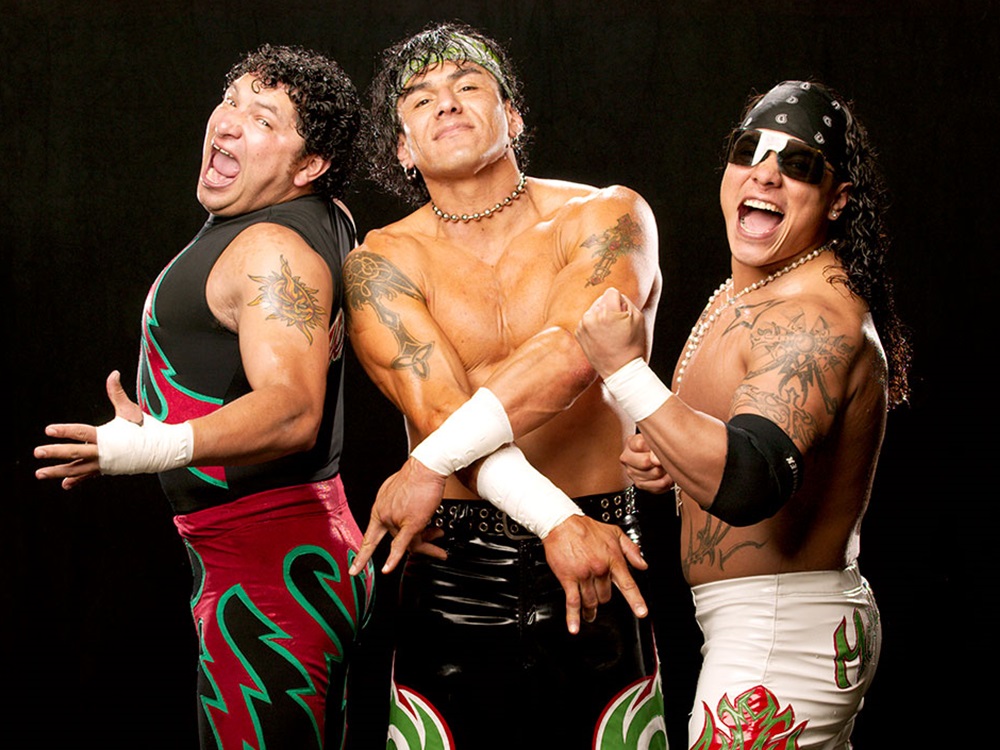 Court Bauer: "We were looking to revitalize the Cruiserweight division and everyone wrote down a list of talent that they thought it would be good to get involved. People who had visas that could make this a quick entry and a quick reboot of the division because with Vince — you could get his ear in the moment, but in ten minutes, his whole philosophy might change.
You wanted guys you could fast-track, book, sign and get up and running very quickly. [Super] Crazy had a visa, or did at the time, [Juventud Guerrera] did and Psicosis did. That was, I guess, the path of least resistance. They had a track record, and you can make jokes about Juvi and his track record, but the other two were pretty much angels. They had good reputations with the agents, guys that dealt with them like John Laurinaitis, myself. I worked with Crazy and Juvi in MLW, so you had enough people vouching for them that I think that also helped them.
Where as if you were looking at guys around that time who were very popular, I guess you'd look at 2005 and think… I think Mistico was pretty big at that point, but I'm not too familiar with his stuff to know if he was on top of the world or just about to break out. But I remember Ricky Marvin was in the conversation. Milano Collection A.T. and Milanito Collection, which was a much smaller, mini version, an anorexic version of Milano, was also in play. There were guys from Dragon Gate Japan, those were guys also in the hunt. There were a few other guys but obviously — guys that had visas that could speak English, that had good chemistry with guys like Rey [Mysterio] and other guys like Ultimo [Dragon] and [Jaime] Noble. Those were guys that were considered." – MLW Episode 92: I'M A MONSTER [September 9th, 2013]
While it looked like this WWE Cruiserweight division being built around Rey Mysterio and Ultimo Dragon had promise, unfortunately it was kept from reaching its full potential due to the actions of one person.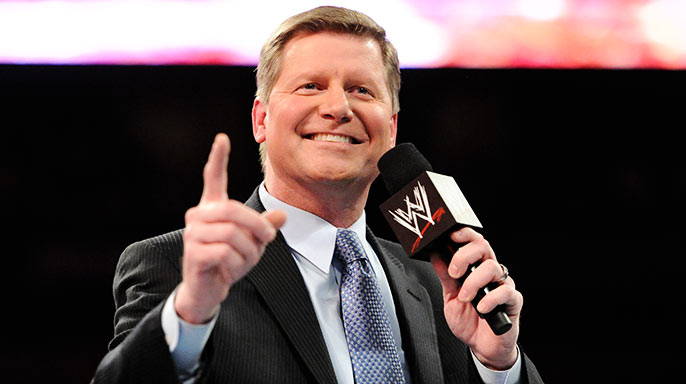 Enter Vice President of WWE Talent Relations, John Laurinaitis AKA Johnny Ace AKA Funk Man.
Court Bauer: I gave a list of names I wanted to bring in including guys like Mistico, Milano Collection A.T. — just a ton of Toryumon guys, before Dragon Gate that's what it was.
I still have the promotional package I gave to Johnny [Laurinaitis] to go get these guys, and Vince signed off on that list. Johnny then undercut me and hired a bunch of midgets! He did hire Super Porky, who was part of a new talent initiative, not part of the Juniors, but he added him to that. Again, in wrestling, there's politics with people trying to sabotage you, and that was Johnny's attempt. What he didn't realize, Vince had seen the list. Vince had seen and approved of all the talent listed on there. So when [Johnny] went, 'Well, I don't know who all these schmucks are that Court wanted…', I just said 'Hey, Vince, remember all this? See that list? Yeah? That looks familiar, right? Are any of these guys those guys?? Ok… well, who fucked up?' – MLW Radio Extra [June 13th, 2013]
According to Court Bauer, the WWE ended up signing a group of Mexican Minis due to Laurinaitis undercutting him and others in WWE Creative. The idea of throwing more talent into their growing Cruiserweight division was thrown out and instead, the WWE ended up having to create the WWE Juniors Division to house novelty midget matches under the SmackDown banner. Any one's hope of this being handled with some sort of dignity by the WWE had their naivety crushed as soon as the comic-san JUNIORS DIVISION graphic was revealed and mind-numbingly awful comedy matches unfolded.
Mascarita Sagrada vs Tsuki – WWE Velocity [Aired February 25th, 2006]
The WWE Juniors Division only lasted five months as the WWE ended up releasing all of Laurinaitis' high-profile acquisitions in 2006:
"World Wrestling Entertainment has come to terms on the releases of the following talents (Mascarita Sagrada, Tsuki, Pequeno Violencia, Octagoncito, Piratita Morgan and Super Porky) that make up the Smackdown Juniors division. WWE wishes them all the best in all their future endeavors." – WWE.com [March 9th, 2006]
2005-2006 was probably the last time I was super-invested into the WWE's weekly programming, making sure to never miss either RAW or Smackdown, and I couldn't believe how terrible this all was. Fortunately, the WWE would introduce The Spirit Squad soon after the Juniors' debut, so all of my wrestling ire became more focused on those goofs while the Minis were quietly taken off television.
Court Bauer: "Johnny was grossly incompetent at his job, and you saw the talent and the roster deficit because of Johnny's lack of ability to cultivate new talent. I think Hunter's doing a much better job and the WWE's in a much better position now because John Laurinaitis doesn't have power and influence over the fate of the future of the company." – MLW Radio Extra [June 13th, 2013]
That all being said, it seems like people over on Twitter who follow the WCW Worldwide account had ZERO recollection of this ever actually happening beyond a vague, hazy memory of a man and his ham.
The Super Porky.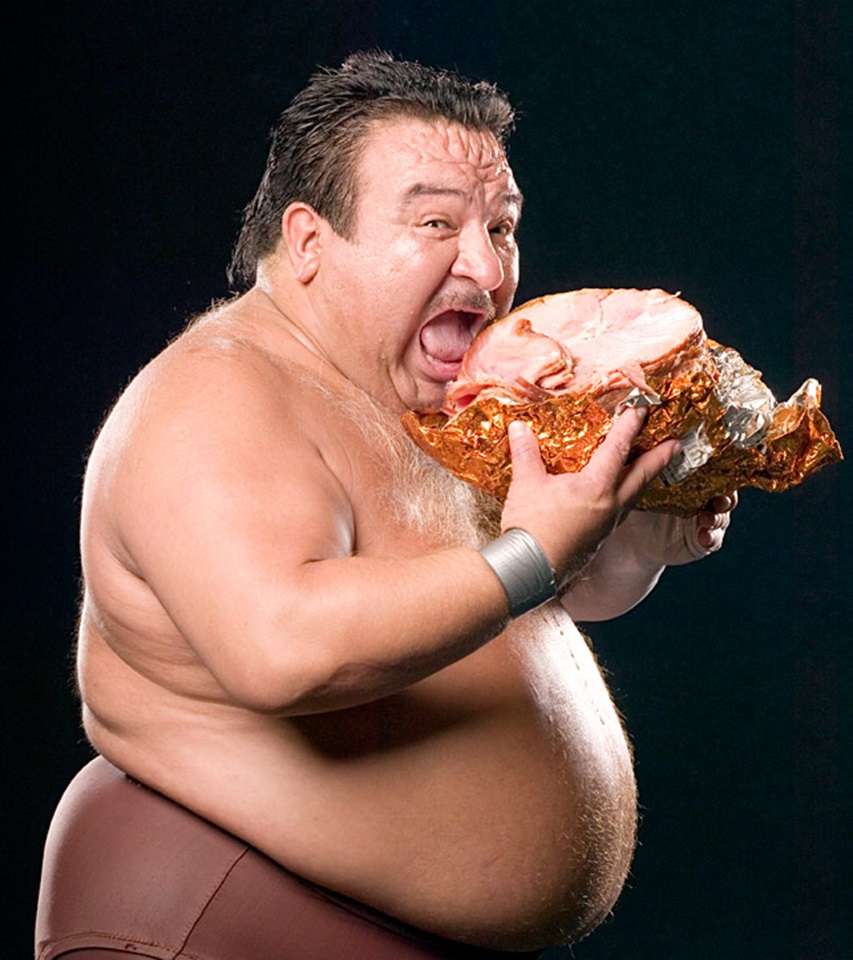 Quite frankly, he's a tough guy to forget about. Super Porky, sadly, never officially competed in a ring during his WWE stint, but he did make appearances in backstage segments (most notably one where he offered to share his prized ham to Teddy Long).
Court Bauer: "Super Porky is a guy that would add levity to our show, we needed it. I've always been a fan of Porky. He's very limited and was, even then, but to me was just very entertaining. When you have fucking Boogeyman on the show, you have Super Porky on the show, you got guys like that — it's just a different type of show.
I really wanted to bring a lot of Latin talent… not that [Super Porky] was the next Rey Mysterio. He's actually older than Mysterio, but just a different kind of guy on the show. Not all luchadors are high flying guys. This guy brought something else to the table and he didn't have to talk to get it over. His timing was amazing, he never really got to show it in the ring. He was relegated to pre-tapes which really didn't play to his strengths, but I always enjoyed Porky." – MLW Radio Extra [June 13th, 2013]
I guess if there was one positive out of this whole deal, it's the fact that Johnny Ace brought Super Porky into our lives. However, let us all hope for the best regarding the new Cruiserweight championship and pray that history doesn't repeat itself again.
The WWE could very easily re-hire Hornswoggle…
WCW Magazine Cruiserweights Pin-Up Posters - 1996 - 1999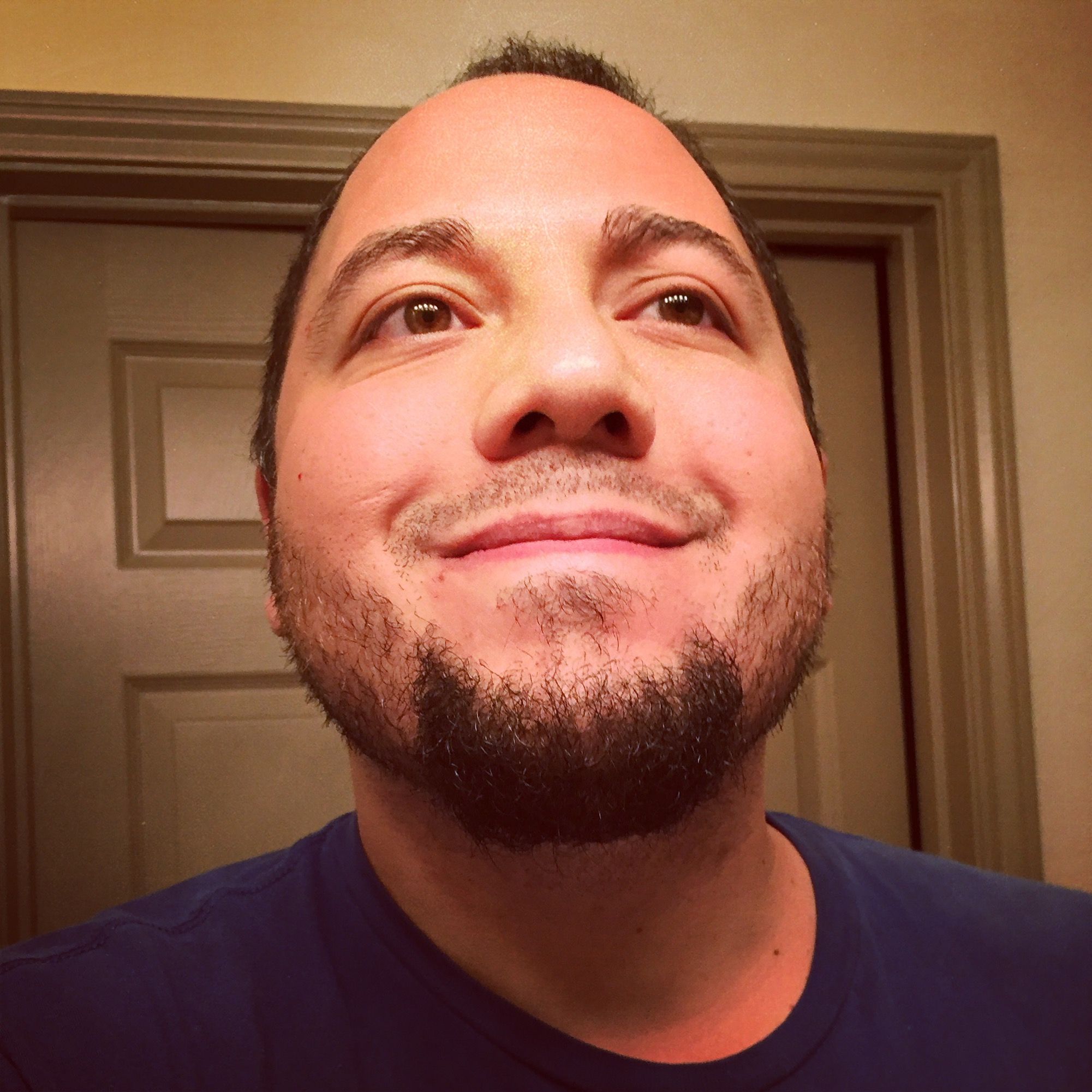 38-year-old World Championship Wrestling fanatic/collector/hoarder. Safety officer by day, scanner of wrestling magazine by night.
He's got posters on the wall, his favorite rock group's KISS.