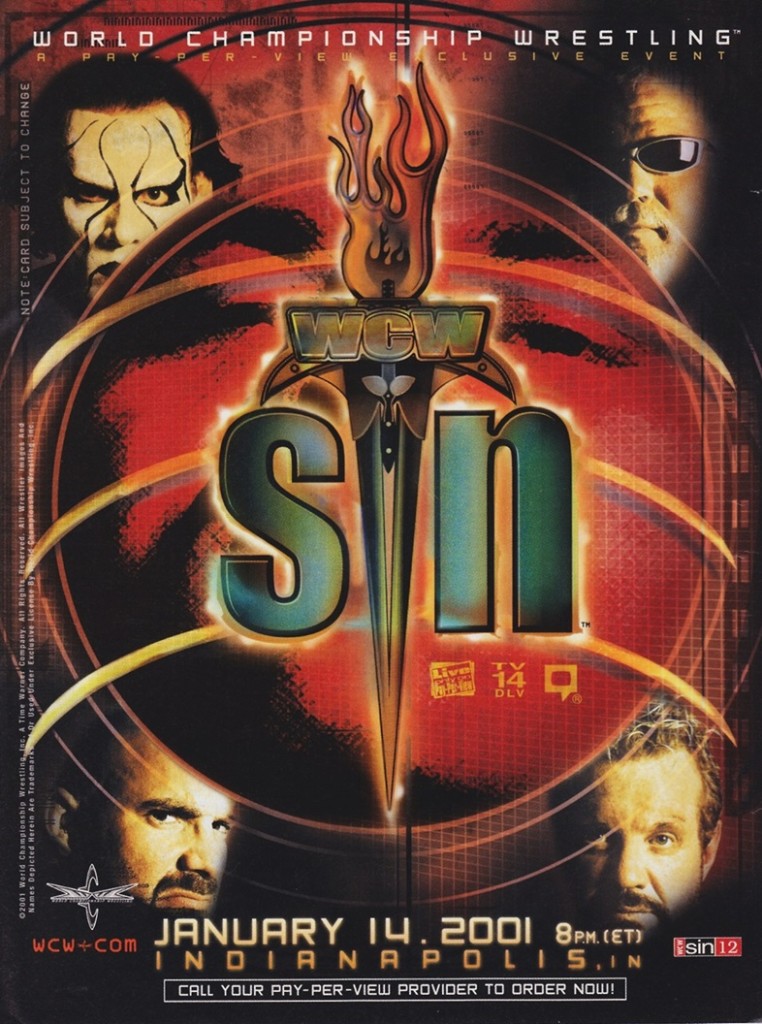 A very historic night in WCW for TWO major reasons, as WCW Sin was not only Goldberg's last appearance in World Championship Wrestling but also Sid Vicious' as well.  While Goldberg losing his match and being forced into an "early retirement" was all storyline bullshit, Sid Vicious actually ended up fracturing his leg live in the main event in a most-gruesome fashion that still gets referenced today by wrestling fans anytime something similar happens in the world of sports.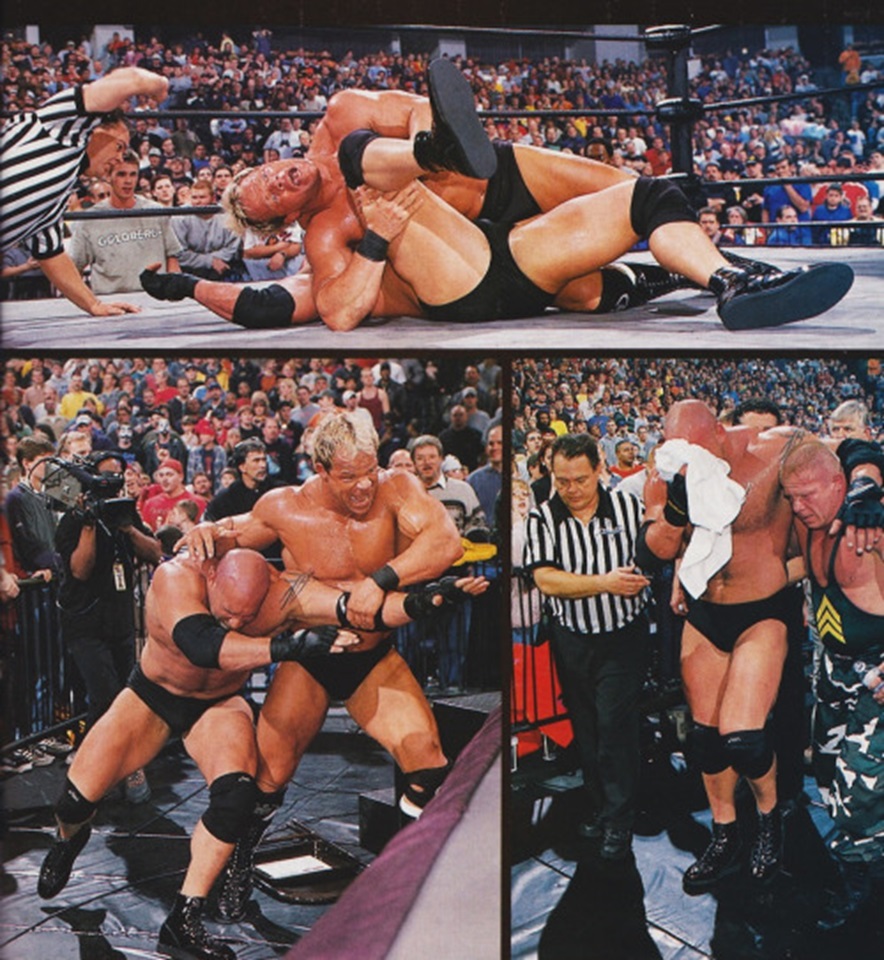 The end of Goldberg's WCW career was all at the hands of Totally Buffed due to a stipulation if Goldberg's winning streak was broken, he must retire. Normally a team consisting of Lex Luger and Buff Bagwell wouldn't pose much of a threat to a beast like Goldberg (even when he was saddled with The Sarge as his tag team partner), but a "fan" spraying mace in the eyes of Da Man made him vulnerable to a Super Blockbuster, losing the match.
The original idea was to have Goldberg off television for a while as World Championship Wrestling had just been taken over again by Eric Bischoff due to the promotion's pending sale with Fusient Media. There were fears that Goldberg actually was going ahead with his WCW retirement angle due to some sort of clause in his contract that allowed him to legally get out of his employment if ownership of WCW changed hands, but it seems that most people around this time thought it was all a ploy for ratings. With Goldberg gone and Hulk Hogan's name being brought up more and more to be involved with the company again once the Fusient deal was solidified, the idea of having both of them return at the same night would be a card Bischoff could easily play to help sell his rebooted WCW, a whole scenario we never got to see due to Turner pulling WCW off television altogether.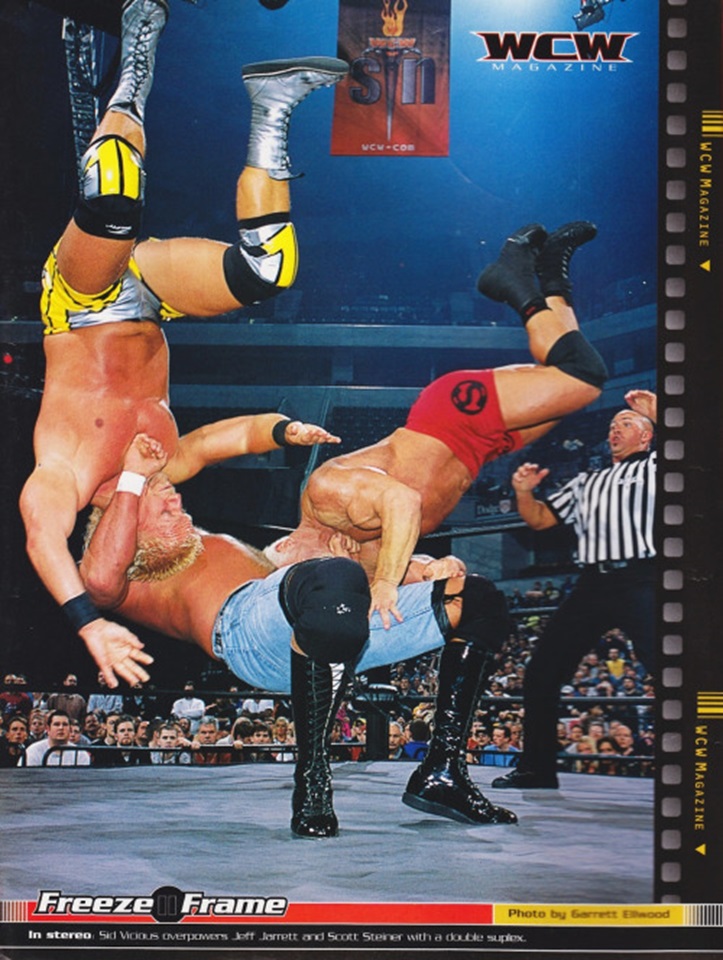 The infamous Sid legbreak that we all can't get out of our minds not matter how hard we try. The actual injury itself wasn't shown during the PPV live due to cameras being on Road Warrrior Animal revealing himself to be the mystery opponent at almost the exact same moment, but Tony Schiavone and Scott Hudson reviewed the clip the following night on WCW Monday Nitro:
The whole idea of Sid Vicious doing a top-rope big boot is utterly insane for numerous reasons (Sid's own technical abilities being on the top of the list, probably), but apparently, the spot was contested by Sid himself beforehand. WCW cut Sid's pay after the injury and eventually terminated their contract with him in June 2001 (by then WCW had already been bought out by Vince McMahon but Turner still paid out the guaranteed contracts they had at the time). This led to Sid suing his former employer for negligence and court papers revealed that Sid felt pressured to do it by the man Eric Bischoff had just put in charge of booking during his Fusient Era, Johnny ACE AKA John Laurinaitis: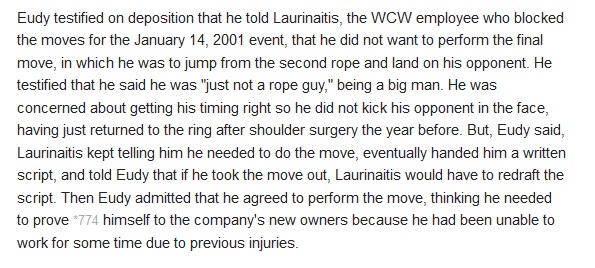 In the end, the courts sided with WCW and had the lawsuit thrown out. I'm surprised that Sid thought that he even had a leg to stand on, given how a similar deal played out the year prior with Bret Hart being terminated after being unable to preform for WCW due to concussions and injuries.
The WCW Sin PPV card in its entirety:
WCW Cruiserweight Champion Chavo Guerrero, Jr. vs Shane Helms

Reno

vs Big Vito
The

Jung Dragons

(Yun Yang and Kaz Hayashi) (with Leia Meow) vs Evan Karagias and Jamie Knoble
Ernest Miller (with

Ms. Jones

) vs Mike Sanders for the WCW Commissioner-ship and

Ms. Jones'

managing services

The Filthy Animals (Konnan, Rey Mysterio, Jr. and Billy Kidman) (with Tygress) vs Team Canada

(Lance Storm, Mike Awesome and Elix Skipper) (with Major Gunns) in a Penalty Box match with Jim Duggan as special guest referee
WCW Hardcore Champion Terry Funk vs

Crowbar

(with Daffney vs Meng in a Triple threat match
WCW World Tag Team Champions The Insiders (Kevin Nash and Diamond Dallas Page) vs The

Natural Born Thrillers

(Sean O'Haire and Chuck Palumbo) (with Mike Sanders)
WCW United States Heavyweight Champion General Rection vs Shane Douglas in a First Blood Chain match
Totally Buffed (Lex Luger and Buff Bagwell) vs Goldberg and DeWayne Bruce in a No Disqualification match
WCW World Heavyweight Champion Scott Steiner vs Jeff Jarrett vs

Sid Vicious

vs Animal in a Four Corners Match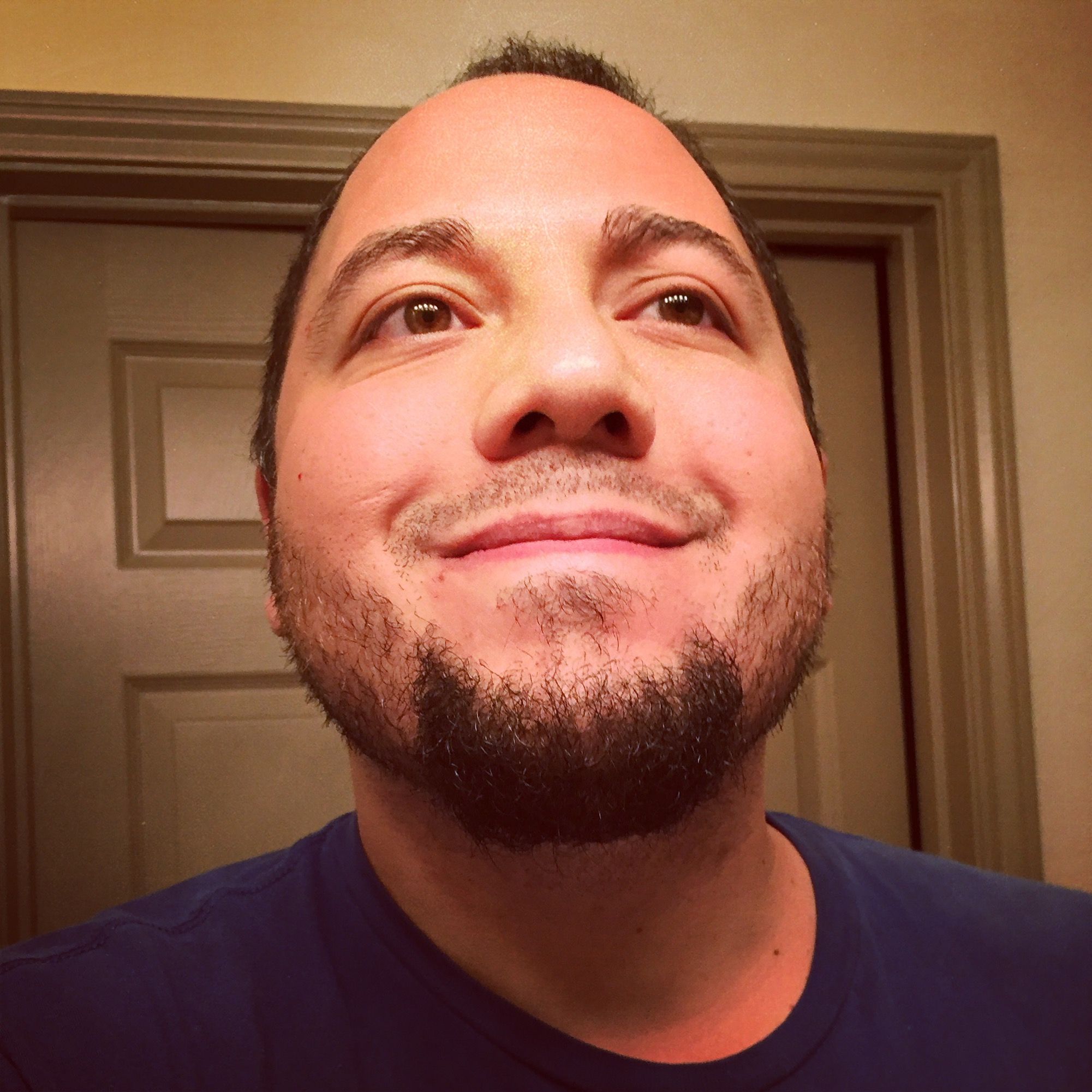 38-year-old World Championship Wrestling fanatic/collector/hoarder. Safety officer by day, scanner of wrestling magazine by night.
He's got posters on the wall, his favorite rock group's KISS.