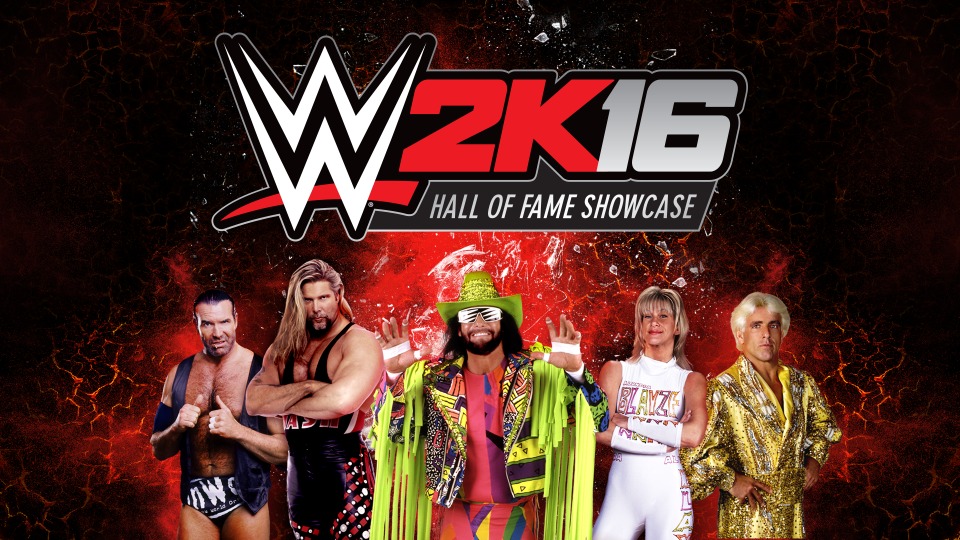 Late last month, 2K released a DLC pack highlighting all of the 2015 inductions into the WWE Hall of Fame, and I completely missed the news of its release. WWE 2K16 and all of its predecessors in the recent years have all had terrible flaws and missteps, but I routinely purchase each game and find enjoyment with treating each title like a wrestling toy-chest. There's no way that I'd ever play through all of the characters included every year, but I absolutely love downloading every DLC pack and taking each new character out for a match or two to see how everything works with them. This is always the same every year, but I found myself extra excited for this particular DLC set once 2K put out a press release months back detailing all of the characters included in this one:
"Macho Man" Randy Savage vs Jake "The Snake" Roberts
Rikishi vs The Rock
Alundra Blayze vs Paige
Larry Zbyszko and Arn Anderson vs Ricky "The Dragon" Steamboat and Dustin Rhodes
Tatsumi Fujinami vs Ric Flair
The Bushwhackers (Butch and Luke) vs The Natural Disasters (Earthquake and Typhoon)
The Outsiders (Scott Hall and Kevin Nash) vs Harlem Heat (Booker T. and Steve Ray)
Dustin Rhodes? Madusa?? HARLEM HEAT BOOKER T AND STEVIE RAY?!!?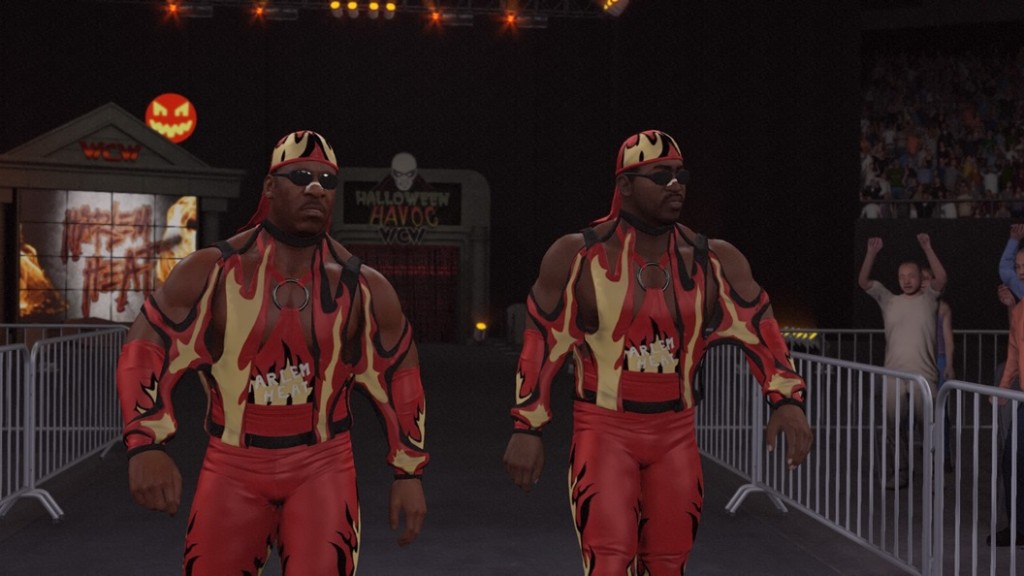 Each match included is playable through the Showcase mode, allowing you to recreate each historical match step-by-step (save for the bizarre, fantasy Blaze vs Paige one). Since 2K is seemingly trying to be historically accurate with this pack, they were also nice enough to recreate the following arenas for their specific match as well:
WWF This Tuesday in Texas 1991
WWF Summerslam 1991
WWF Survivor Series 2000
WCW Clash of the Champions 17
WCW/New Japan Supershow I
WCW Halloween Havoc 1996
So… 2K hasn't given us a WCW Nitro arena at all this year but has heavily focused on early 90's WCW with this year's game. I'm not complaining at all, it's just the complete opposite of what you would expect. I mean, this year's game has included Flyin' Brian, Stunning Steve Austin, and TWO different Col. Robert Parkers to choose from in the manager pool: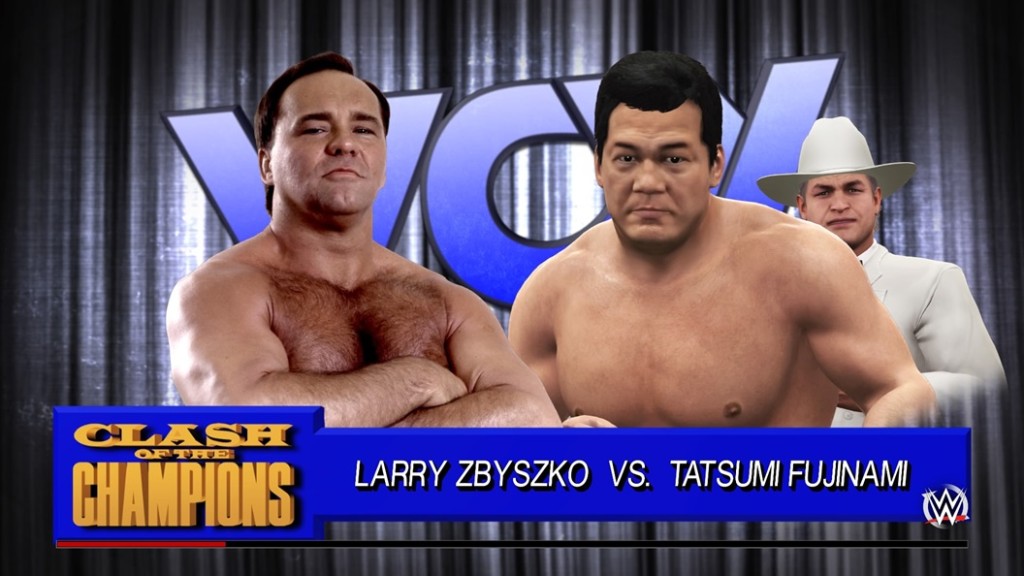 Great fun seeing all of these characters, really glad that we've got Earthquake and Typhoon included now so that one can easily go through and given them their alternate Shark…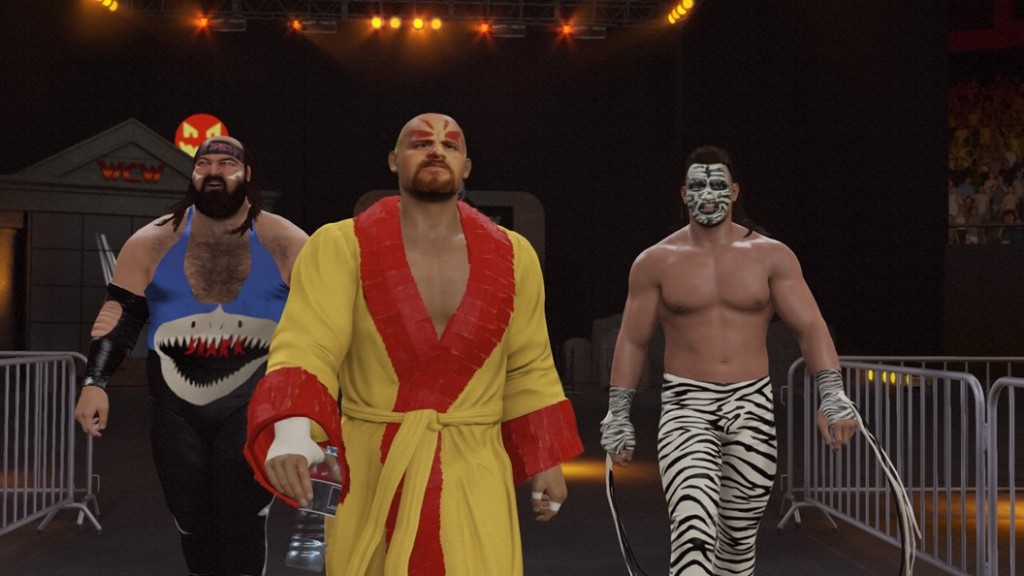 And Shockmaster attires: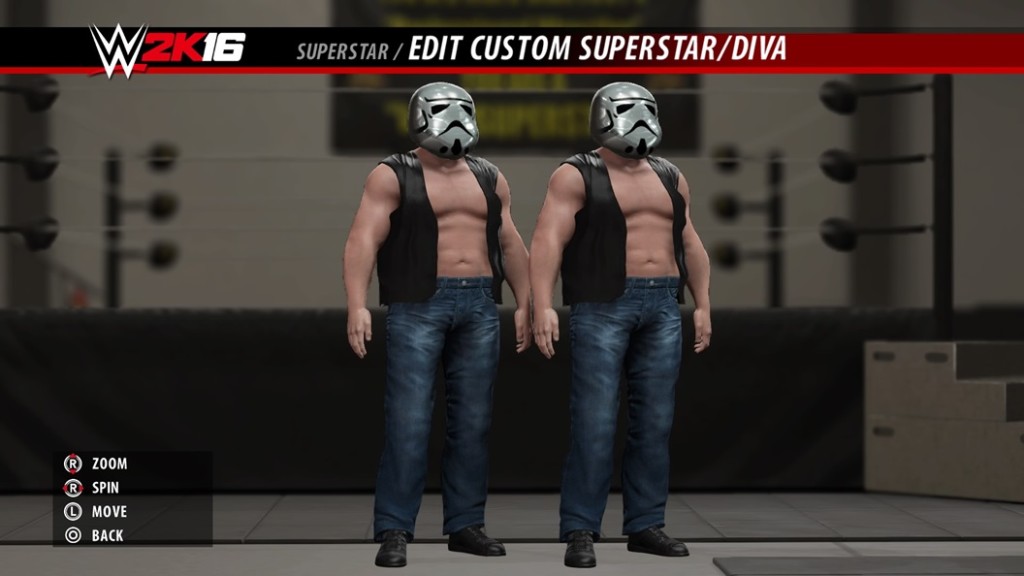 Like I said earlier, the WWE games are always better when THQ or 2K gives us a variety of characters and arenas to create our own perfect unique WWE Universe. You can set up RAW to have current superstars mixed with legends, or you can be like me and have early WCW-era events every week with a WCW Monday Nitro show that's basically an updated WCW/nWo Revenge: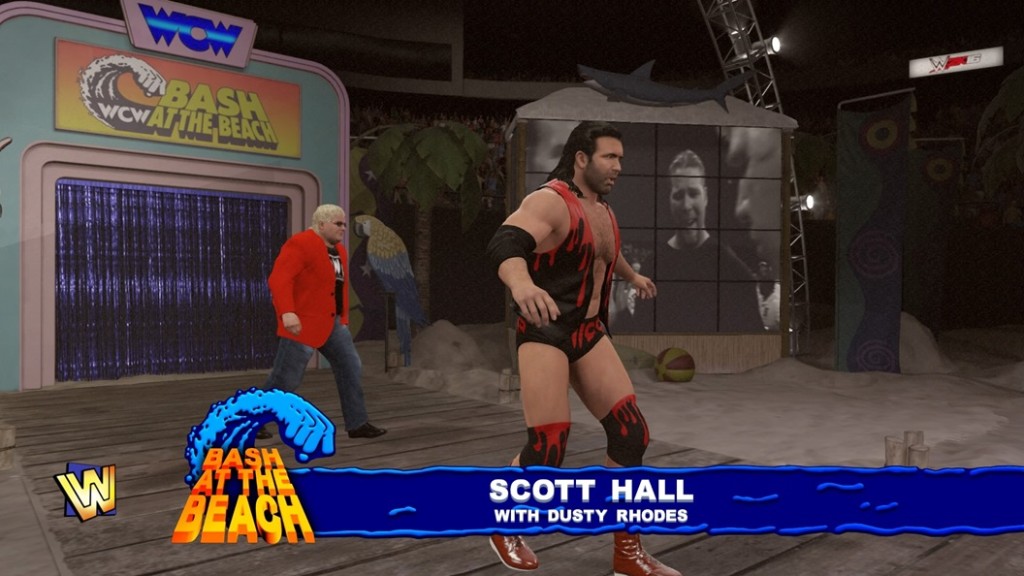 Truth be told, I have more fun downloading characters and setting up my Universe mode perfectly than actually playing the game's godawful career mode. I don't believe that there's any more major DLC content coming down the pike, but I'm ecstatic over the variety that 2K included this year. If the jump to 2K16 from 2K15 is any indication, I'm looking forward to what the next game in the series will play like and hoping it also carries over a majority of this year's content as well.
Click through below for a full featured gallery of the WCW-centric portions of this WWE Hall of Fame Showcase DLC pack:
WWE 2K16 Hall of Fame Showcase DLC Pack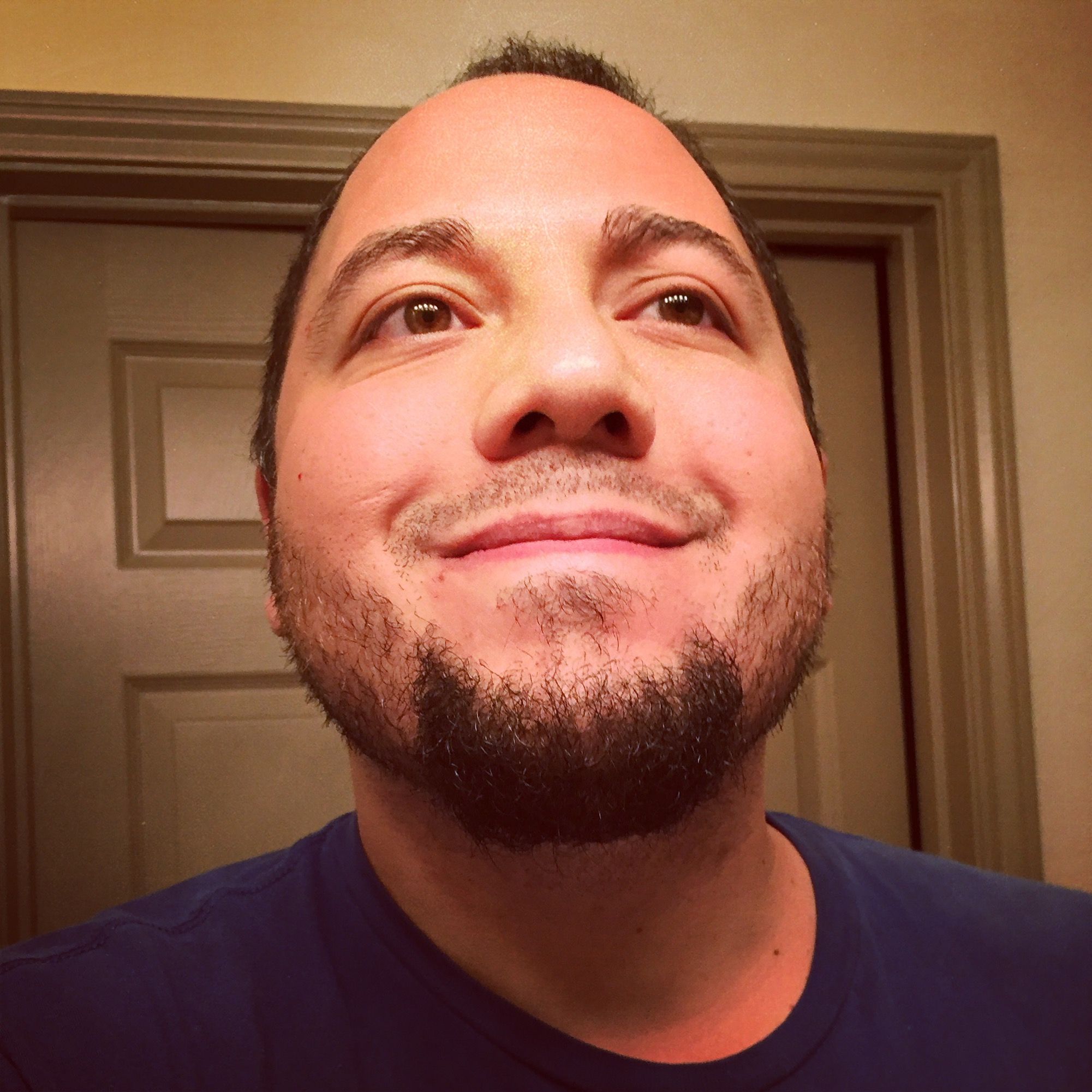 38-year-old World Championship Wrestling fanatic/collector/hoarder. Safety officer by day, scanner of wrestling magazine by night.
He's got posters on the wall, his favorite rock group's KISS.